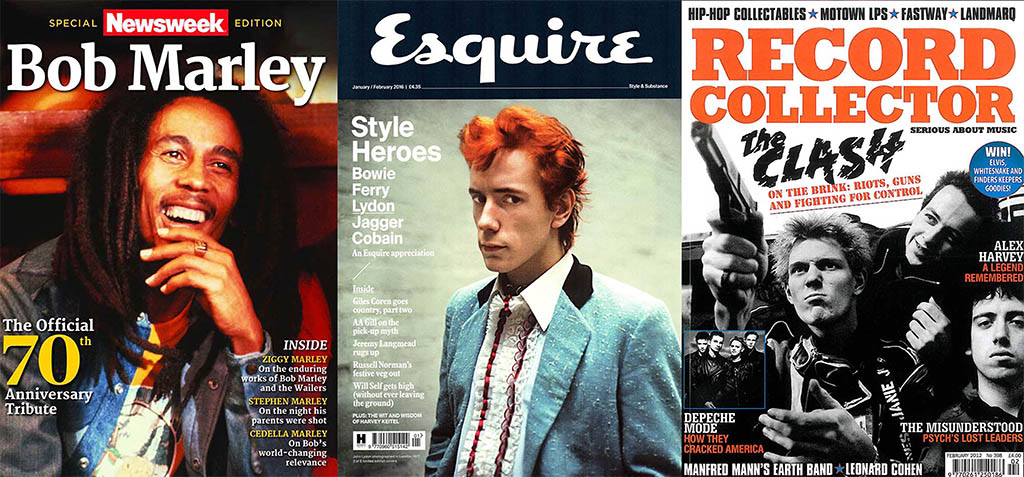 Stories behind the photosessions
BIOGRAPHIC TIMELINE – THE CLASH STORY – GRATEFUL DEAD IN EGYPT – BABYLON ON A THIN WIRE –  SUICIDE IN NY – REGGAEXPLOSION – JAMAICA – USSR – ALGERIA RAI MUSIC – JUSTICE – BASS CULTURE
Unlike our main archive site – Urbanimage – which also contains the work of a select group of photographers, this Adrian Boot Biography and Blog features my work exclusively. Recalling some of the stories behind the photosessions and highlighting some of the more successful images. This blog will introduce new additions and recent projects. Most of my images are historic 1970-present day and as such are shot on film. So far we have scanned in less than a quarter of our negative/slide archives – over 3,000 photosessions which is roughly 15,000 rolls of film.
The UrbanImage Photo Agency is an eclectic alternative collection of music, travel and lifestyle images. A rare and diverse mix of subjects including, or related to, Rock, Punk, Reggae, World Music, Dancehall, Travel, Tourism, Art, Culture and People. Established over 17 years ago by Adrian Boot and son Felix together with the IT and business skills of Richard Horsey.
We are always up to something. Last year we staged a successful exhibition at the Proud gallery in London to celebrate 40 years of Punk Rock.  A favourite review of the expo and an interesting description of me can be found HERE.
A selection of magazine covers can be viewed HERE
Urbanimage continues to build and refine its collection, striving to keep things fresh and different.  Our 3rd generation site is even bigger, better, faster, easier, higher resolution images, vivid presentation and mobile friendly.  Click on the little  i – info  icon at the bottom of the screen and you will  find captions and more information including how to buy a print or license an image. If you can't be bothered with any of this please  CONTACT  us directly and we will get back to you
Our images are available to license for a wide variety of uses, and our fees are realistic and flexible. On-line archive images are all available as high resolution scans, and on request we can sometimes custom rescan at an even higher resolutions. Our off-line archives are constantly being mined and digitized keeping Urbanimage dynamic and ever changing, packed with new ideas and recent discoveries. If you can't find what you are looking for on our site please contact us directly, and we will try and help.
Adrian Boot iconic photos can be yours to purchase as digital prints or signed limited edition art prints. For personal or educational use we can provide a choice of low resolution screen saver size images or printable medium resolution images.   More Information >