USSR Winter 1988 – Chris Salewicz, Billy Bragg, Peter Jenner and myself take a winter break in the Soviet Union USSR. The stories that unfolded during this cold war vacation became the subject of a book called Midnights in Moscow published the following year. The following is an extract from this book.. with thanks to Chris, PJ and Omnibus Press
USSR – "The wind that whips off the frozen Moskva river and up to the broad steps of the Hotel Ukraine cuts through your thermal underwear like a Cossack's sabre. It is bone-chillingly cold, as it invariably is in Moscow in late November at one in the morning.
On the steps of the 30-storey, showcase hotel, a rather curious scenario is being enacted. Billy Bragg, his manager Peter Jenner, his guitarist blood-brother Wiggy, and a good dozen USSR companions have disgorged from an Intourist coach that has brought them from the Olympic Village on the outskirts of Moscow. There, Billy Bragg has that evening played the last of several shows, each time before an audience of 6,000, in the weight-lifting hall constructed for the 1980 Olympics.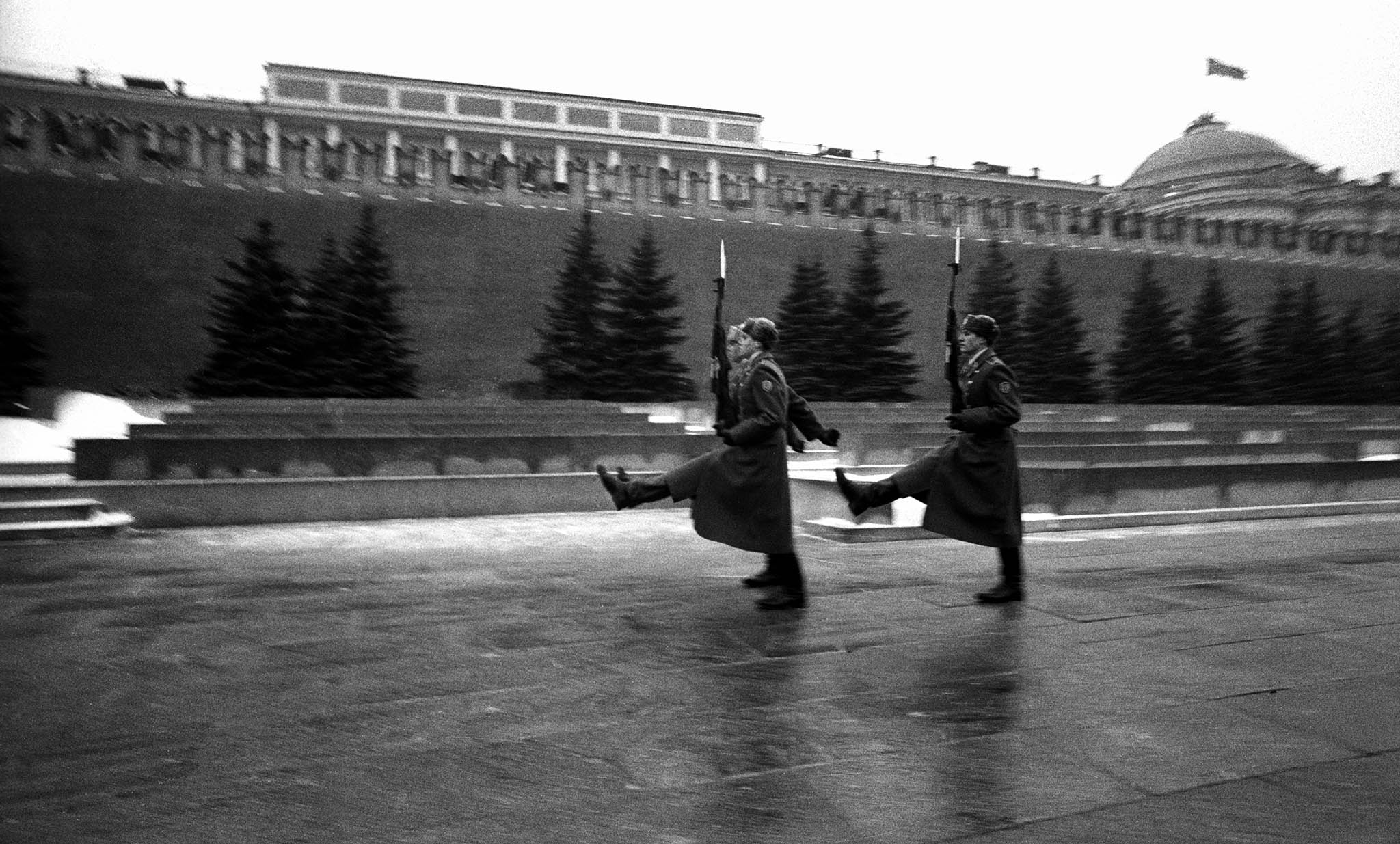 During the coach journey to the Hotel Ukraine a certain amount of vodka has been consumed by the assembled party. But when they attempt to enter the hotel, the USSR citizens amongst them are turned back by the pair of night porters. In particular, these night porters, who have not responded well to being compared to Josef Stalin, have expressed concern about the presence of a Soviet female, in her early twenties.
The concern they have expressed has not been popular with the assembled throng. Their reaction has been noticeably vociferous. From doors tucked away in the rear of the vast hallway of the Hotel Ukraine have appeared a trio of men wearing tracksuits; each of these men is short, exceedingly wiry, and pockmarked; they also look as if they are trained to kill with a single finger-thrust. As, in some perverse gesture whose origins are uncertain, the entire Bragg party and its camp-followers opt to stand outside the hotel on the snowy steps, so this trio of human lethal weapons also step outside, and hover, meaningfully, in the shadows of the arch of the revolving doors.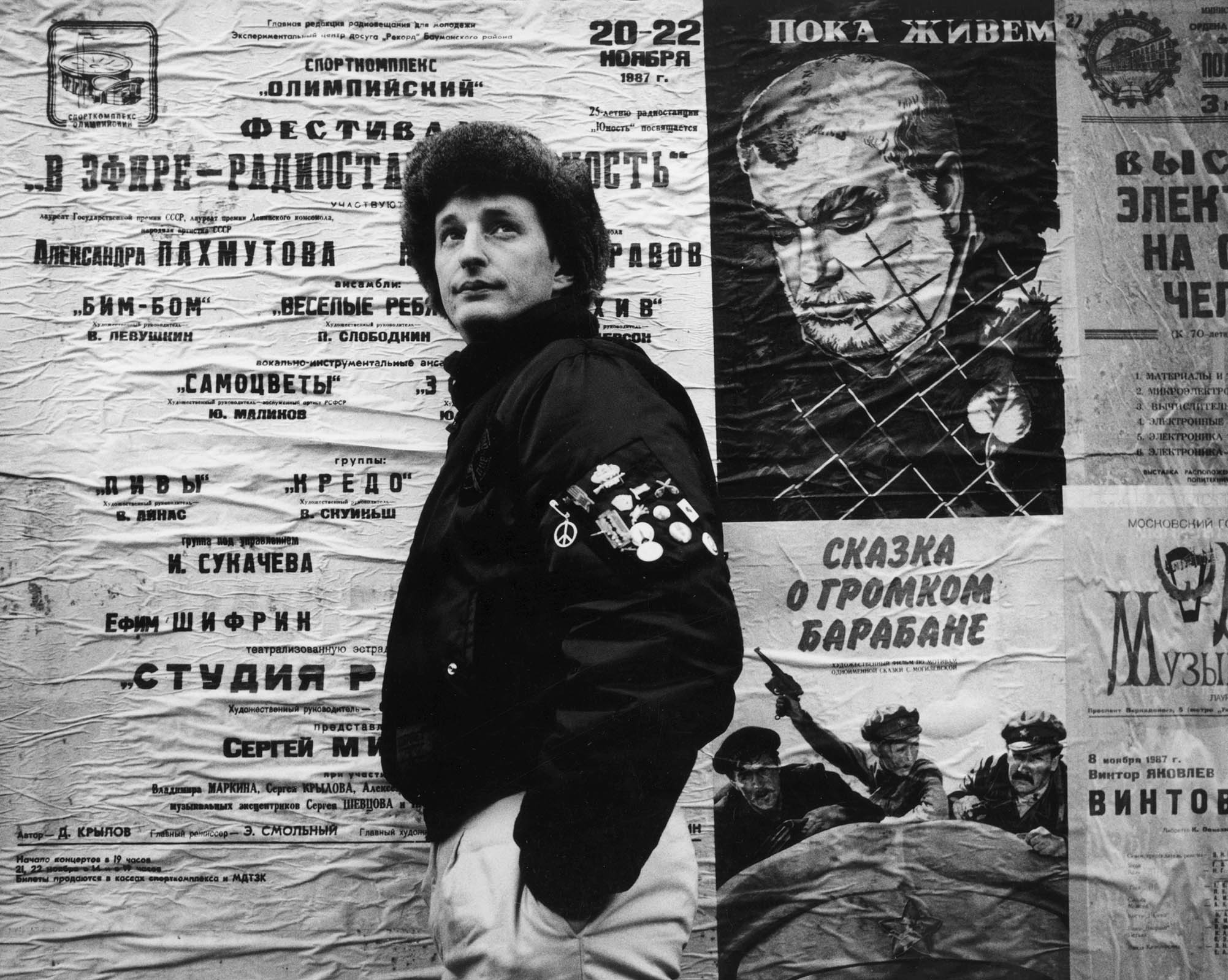 By now several carloads of uniformed constabulary have also arrived on the scene. And Billy Bragg is involved, with the aid of a translator, in a mild verbal fracas with one of Moscow's finest, a man of around his own age, on whose melancholy, drooping moustache ice is already forming.
The policeman asks for the girl's passbook. When she takes it out of her pocket Billy Bragg snatches it from her and stuffs it away inside his MA I flying jacket. "If you want it," he says to the cop, "you'll have to arrest me." And he proffers his outstretched wrists, as if awaiting handcuffs being applied.
The policeman's expression is grave. He turns away and glances at the several patrol-cars parked at the base of the steps, as though seeking inspiration. Then he again addresses Bragg. "If you are a good socialist" he says, "you will give me the passbook." Bragg is nonplussed; and makes the point that it is because he is a good socialist that he is not handing it over.
The situation is rather precarious. Clearly it has escalated almost out of control. Steps, it is evident, are required to bring it down to reality. Peter Jenner, previously as actively provocative as anyone present, suddenly, with managerial sleight-of-hand, pulls a compromise out of the bag: Billy will hand over the passbook, if the policeman guarantees that he will only check it and then hand it back to the girl who will be free to leave unhindered.
Everyone, including the cop, breathes a sigh of relief at this opportunity to climb down without any loss of face. Perfunctorily he glances at the passbook, and then, unsmilingly, shakes hands with Billy Bragg. And, with a pair of companions, wanders off into the night, drawing heavily on a cigarette he has immediately lit." – Chris Salewicz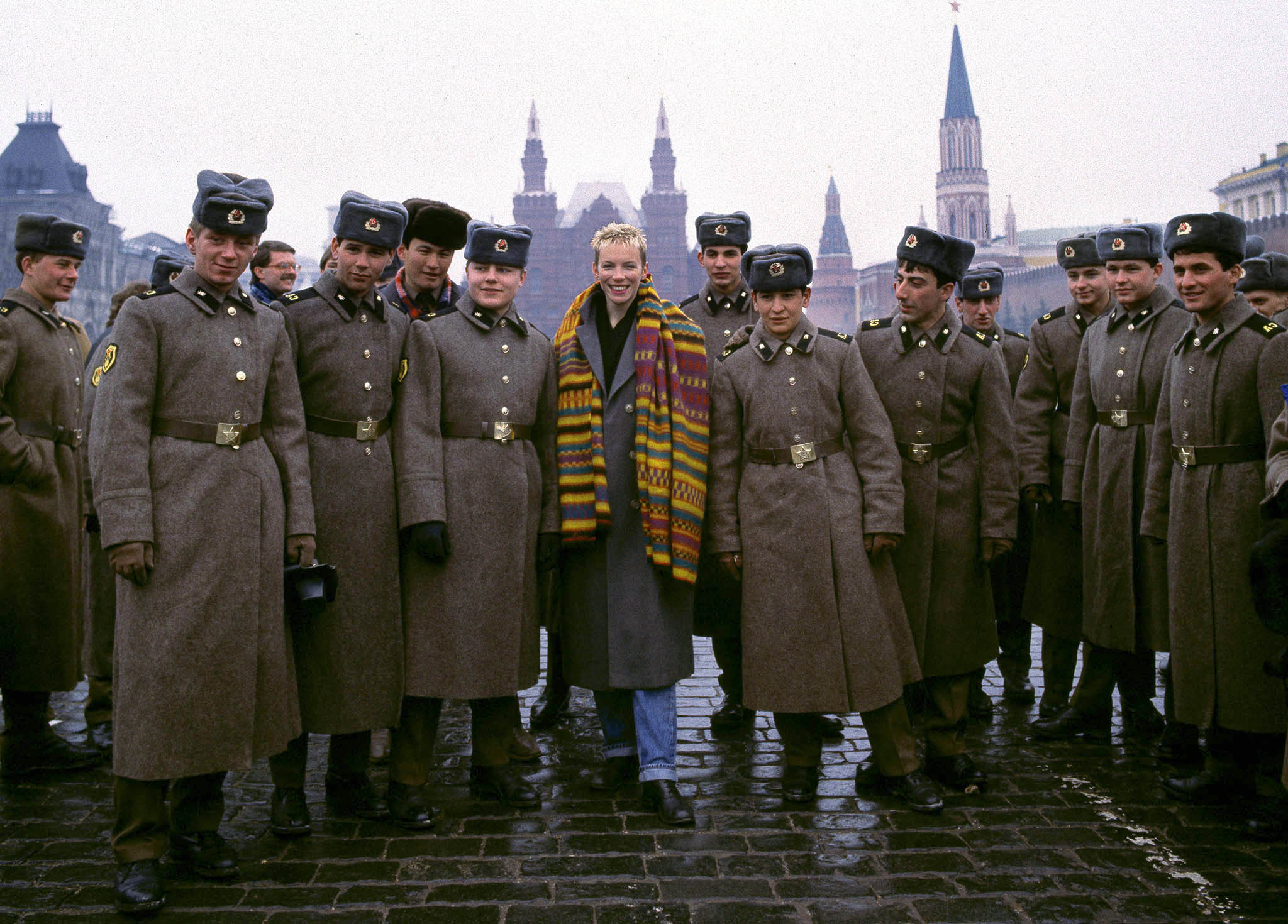 During 1989 I found my self in Moscow USSR yet again only this time with a bevy of pop stars for the launch of the first Greenpeace Album in the USSR. It was still Soviet Russia so the release of a rock record was a fairly rare event. It was also winter and very very cold, circa minus fifteen centigrade. On one particularly cold morning various pop stars, politicians, Greenpeace executives and the international press assembled in red square for a photocall. It was so cold that the main event was cancelled primarily because most of the Nikon and Canon SLR cameras being used by the gaggle of frozen photographers stopped working. Some cameras suffering extreme condensation and then freezing, most suffered from weird battery and metering problems and in some cases completely dead cameras. Feeling a bit smug, I was able to carry on shooting. The Leica M4 had no batteries or built in through the lens metering. I avoided the condensation and freezing problems by taking a tip from the local Soviet photographers who always kept cameras in plastic bags and spent time acclimatizing them as they moved from over-heated hotel interiors to arctic exteriors. The Leica was proving its superiority.
You can find these events and photosessions mentioned in my Biography and Timeline.  For more photography go to www.urbanimage.tv