The Most Beautiful Island in the Caribbean
Beautiful Jamaica, a Caribbean island nation with a lush topography of mountains, rainforests and reef-lined beaches. Many of its world class resorts are clustered on the vibrant north coast, with its British colonial architecture, Goldeneye – home of Ian Fleming 007, Firefly home of Noel Coward and Negril, renowned for its diving and snorkelling.  Jamaica is birthplace of Reggae, and Bob Marley.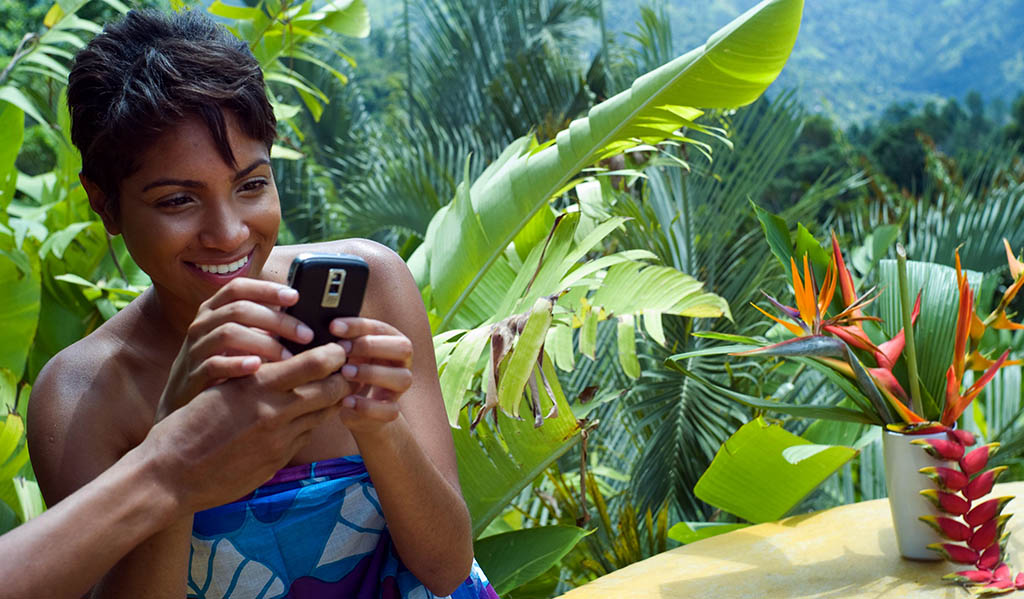 Though the original Georgian house on Strawberry Hill was destroyed in the hurricane of 1988, the new building maintains a traditional feel. Strawberry Hill, the resort, was created by Chris Blackwell as a salon for friends like Bob Marley and the Rolling Stones.
Goldeneye was the name given by Ian Fleming to his estate in Oracabessa, Jamaica. He purchased the land next door to Golden Clouds estate and built his house on the edge of a cliff, overlooking a private beach. The original house was a modest structure consisting of three bedrooms and a swimming pool. Fleming's coterie of friends who visited him at Goldeneye included actors, musicians and filmmakers. Today it is a very special luxury hotel that still entertains celebrities with its pristine beaches and eclectic lifestyle.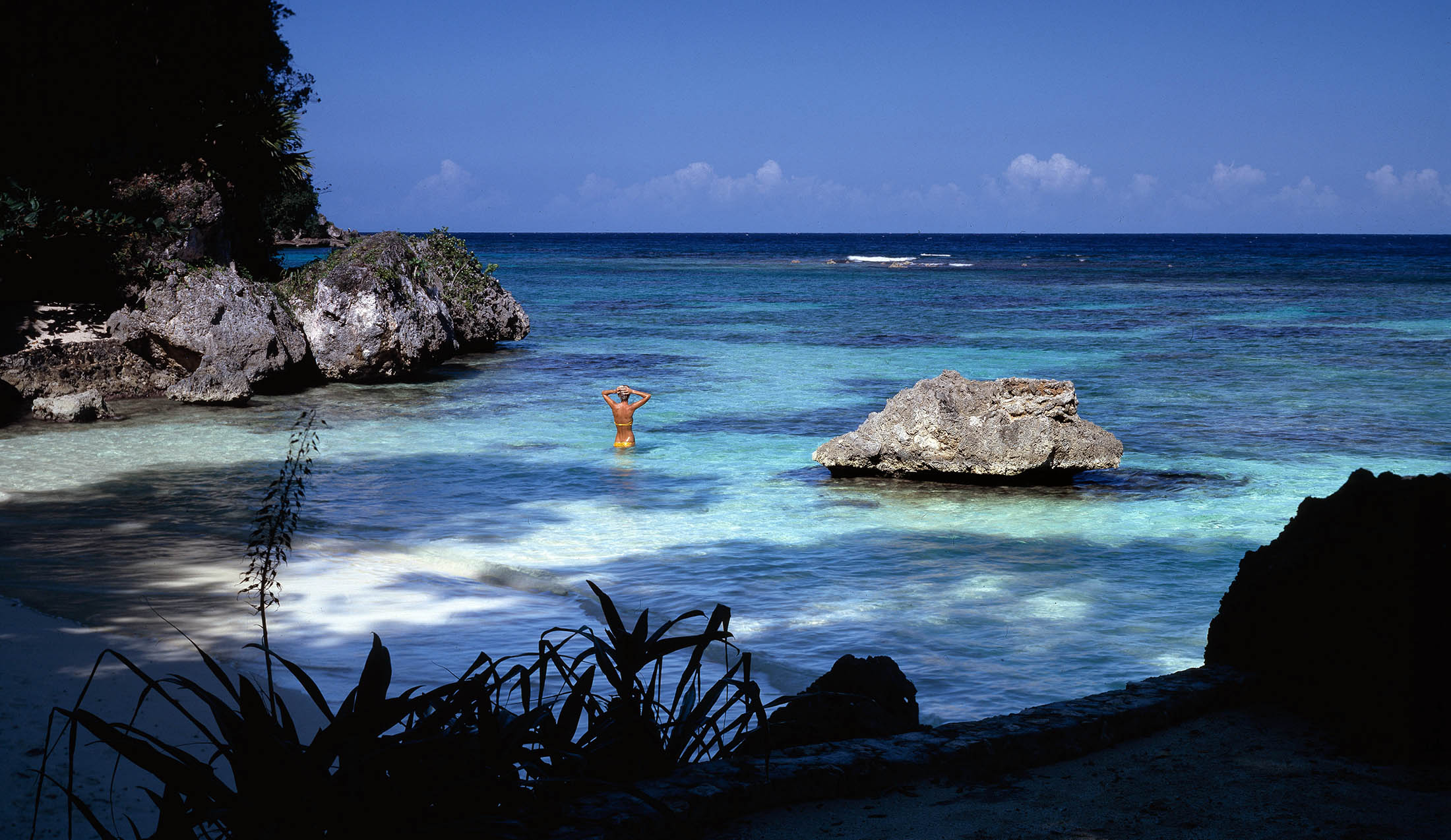 The relaxed beauty of the natural island landscape accented by vividly designed cottages is the defining visual aesthetic of Jakes. The resort's winding beachfront property features a mosaic tiled sea-water swimming pool, paved pathways between rooms and to and from the beach, and shady, low-slung palm, ackee, almond, coconut and guinep trees that are complimented by aloe vera plants, pine cactus, desert rose and bougainvillea.
Poised on the limestone cliffs of Negril's scenic West End in Jamaica, The Caves capture the essence of a seductive ocean front sanctuary.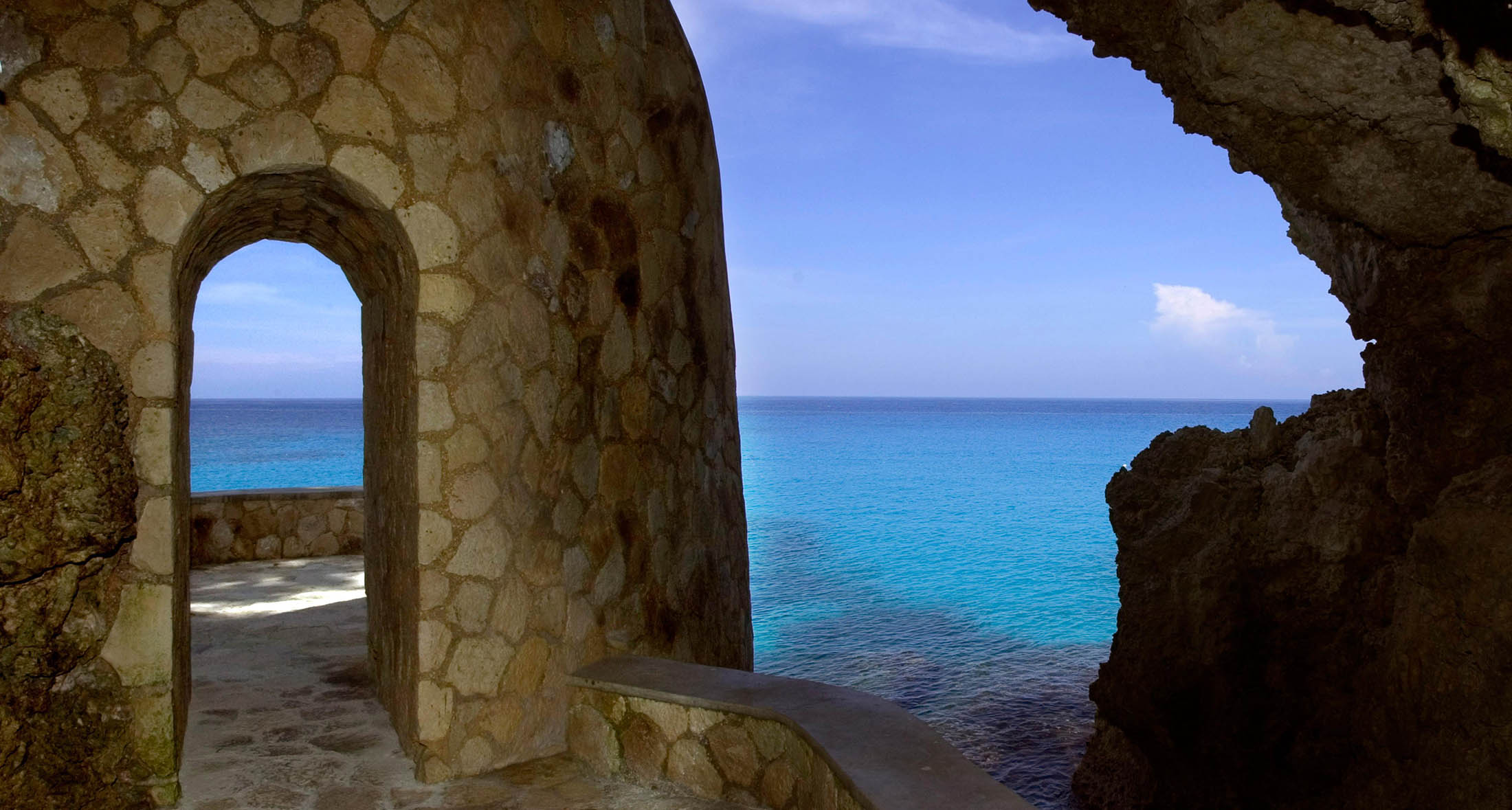 Noël Coward's mountaintop Jamaican home and burial site was originally owned by the infamous pirate and one-time governor of Jamaica, Sir Henry Morgan (1635-1688). Named for the luminous insects seen in the warm evenings, Firefly estate has entertained a wide range of luminaries from the political and entertainment worlds, including both the Queen Mother and Queen Elizabeth II, Sir Winston Churchill, Sir Laurence Olivier, Sophia Loren, Elizabeth Taylor, Sir Alec Guinness, Peter O'Toole, Richard Burton, and neighbours Errol Flynn, Ruth Bryan Owen and Ian Fleming.
Beautiful Jamaica boasts an array of indigenous plants and wildlife which are considered to be among its most prized natural treasures. This biodiversity is supported by the island's tropical climate which averages a year round temperature of 85 degrees. The diverse landscape of forests, rivers and marshlands also contribute to the island's rich ecosystem.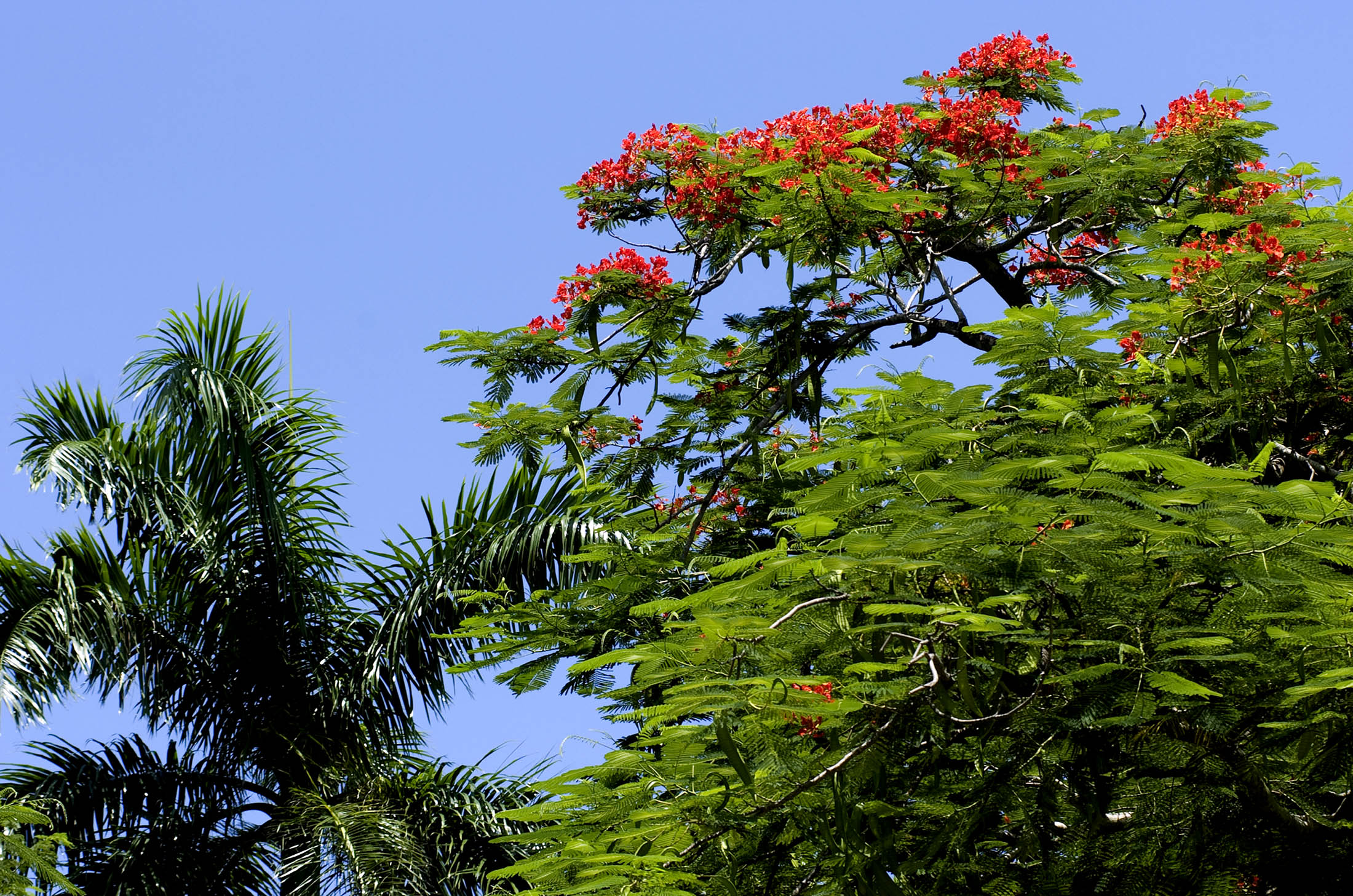 Beautiful Jamaica is much more than Reggae, Parties, Sex, Dancehall, Clubs, Rum and Urban Kingston. It is also by far one of the most beautiful countries on the planet. Outside the confines of the all inclusive hotels, Jamaica is a vacation paradise like no other. These galleries are for anyone thinking about a holiday in Jamaica . It is also for anyone who can't go to Jamaica but wishes they could.