Photography and  Biography  – The most recent edition of my timeline project and it's still incomplete and full of mistakes .. but slowly coming together.  If anyone has a better recall than me, especially with dates, it would be much appreciated. I have to admit that back in those early years the fog of Sinsemilla often ensured a confused version of events. A journey into travel and music photography.
1970 – Finished University and moved to Jamaica to teach physics at Titchfield School in Port Antonio. My new wife Lynne and I travelled to Jamaica on the SS Begona together with hundreds of Jamaicans returning home to Jamaica.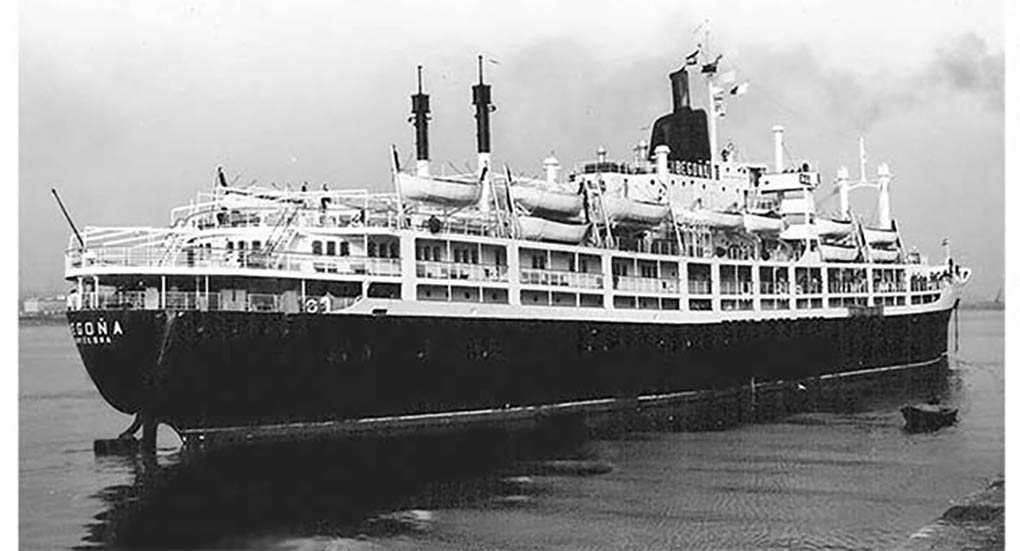 Seasick for half the 3 wk voyage but did rediscover Reggae music in the below decks Shebeen. The Begona was finally broken up for  scrap in 1975 after nearly sinking off the coast of Barbados.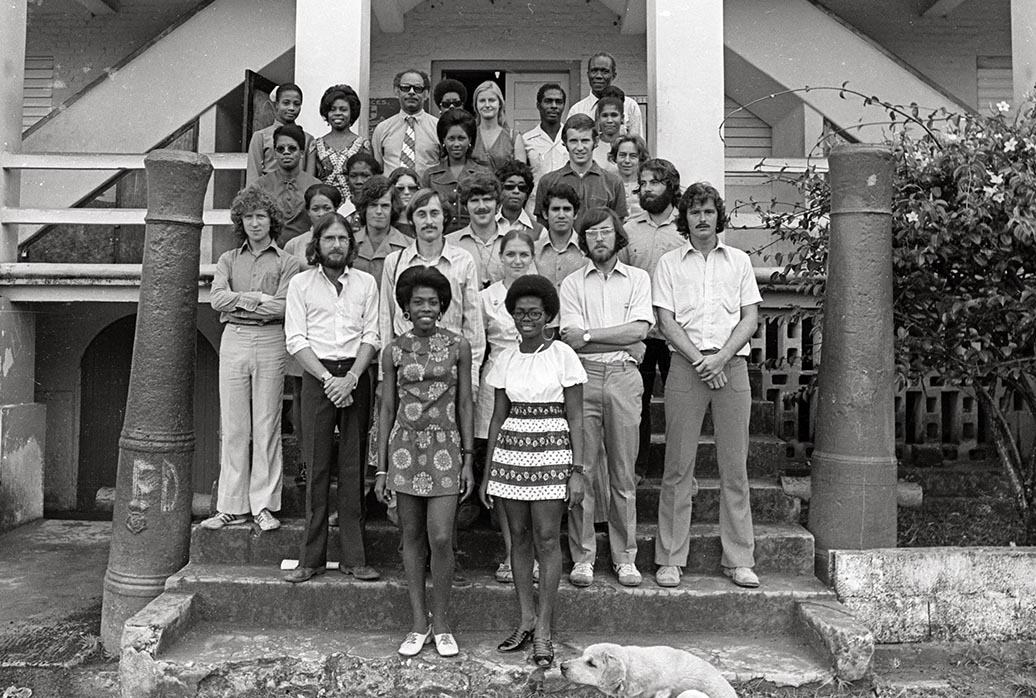 1971 – 1972  Spent every hour of my spare time photographing Jamaica for a Thames and Hudson book " Babylon on a Thin Wire" Now in its third edition, you can still buy it on Amazon etc. The archive of images that became this book can be viewed on my archive website  HERE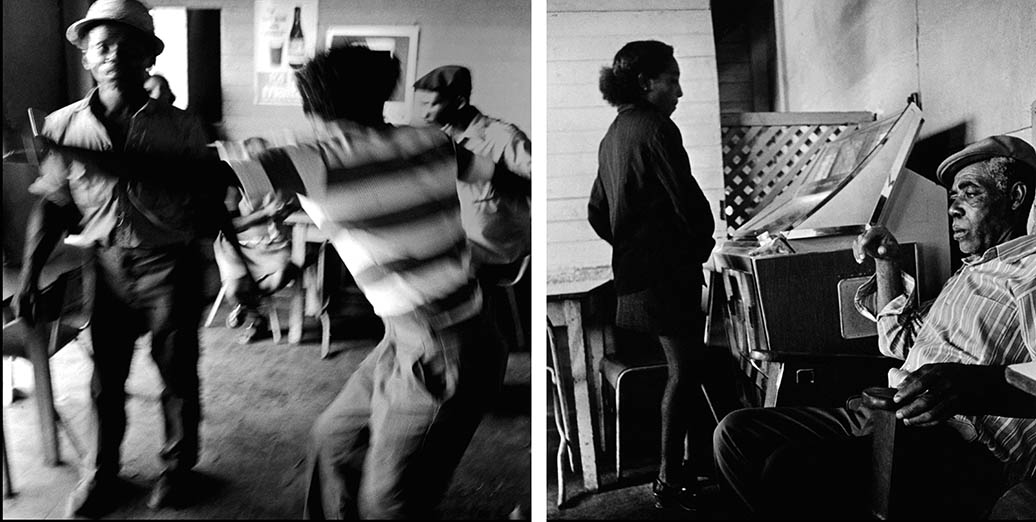 1973 – First photographic commission to cover The Rolling Stones "Goats head Soup" recording sessions at Dynamic Sounds studio in Kingston Jamaica. Black and white film in a beaten up old Pentax, no flash just available light and processed in a blacked out cupboard back in Port Antonio.  Shot the now iconic Charlie Ace's Swing-a-Ling mobile record store on one of many excusions to Kingston. Spent the long summer school holidays travelling across the USA by Grayhound bus from Miami to San Francisco with a formative time staying with Rolling Stone writer Robert Greenfield in Carmel and Big Sur, the shooting ground of master photographer Ansel Adams. It was here i really discovered photography, armed with a copy of Adams Zone System book and inspired by the US west coast photographic community my sole interest changed from physics and chemistry to photography . Back in jamaica  I managed to build a small darkroom, raiding the school science lab to make basic developers and fixers etc. and buying a second hand enlarger from the only photography shop in Kingston.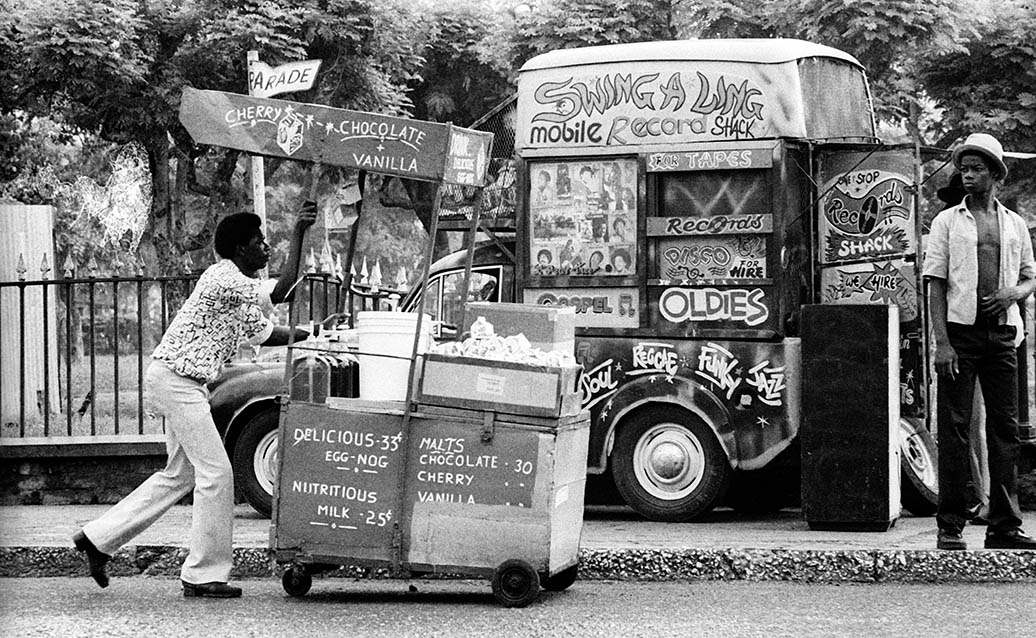 1974 – Returned to the UK from Jamaica. Freelance photographer for Island Records. Early photo sessions with Toots and Maytals, Eddie Grant and the Equals, Kevin Ayers.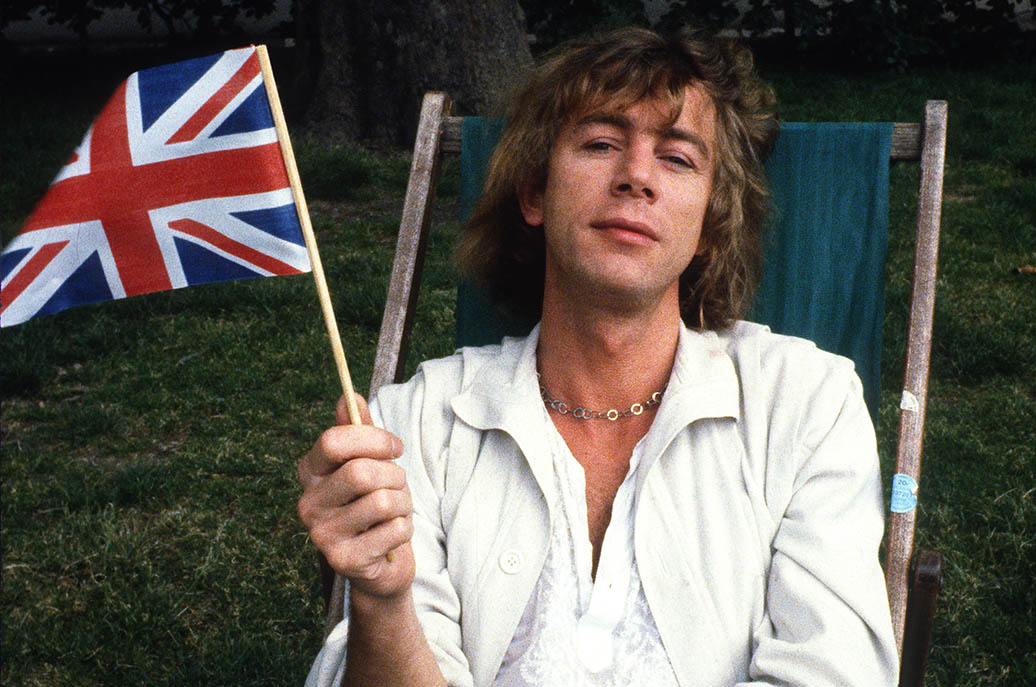 1975 – Freelance for Blackhill Enterprises. Blackhill was a rock music management company as a partnership by the four original members of Pink Floyd with Peter Jenner and Andrew King.  From their office on West London I photographed The Damned, many Roy Harper photo sessions, Alberto Y Lost Trios paranoias, The Edgar Broughton Band and Ian Dury.  Covered the Abba London concert and Led Zeppelin London concert as a freelance.  Opened the "Words and Faces" studio in Camden with the late great Finn Costello. Important photosessions with  Marianne Faithfull , Peter Green, Ian Dury with Kilburn and the High Roads. The year climaxed in July with the iconic Bob Marley concert at London's Lyceum Theatre. Photography on Urbanimage.TV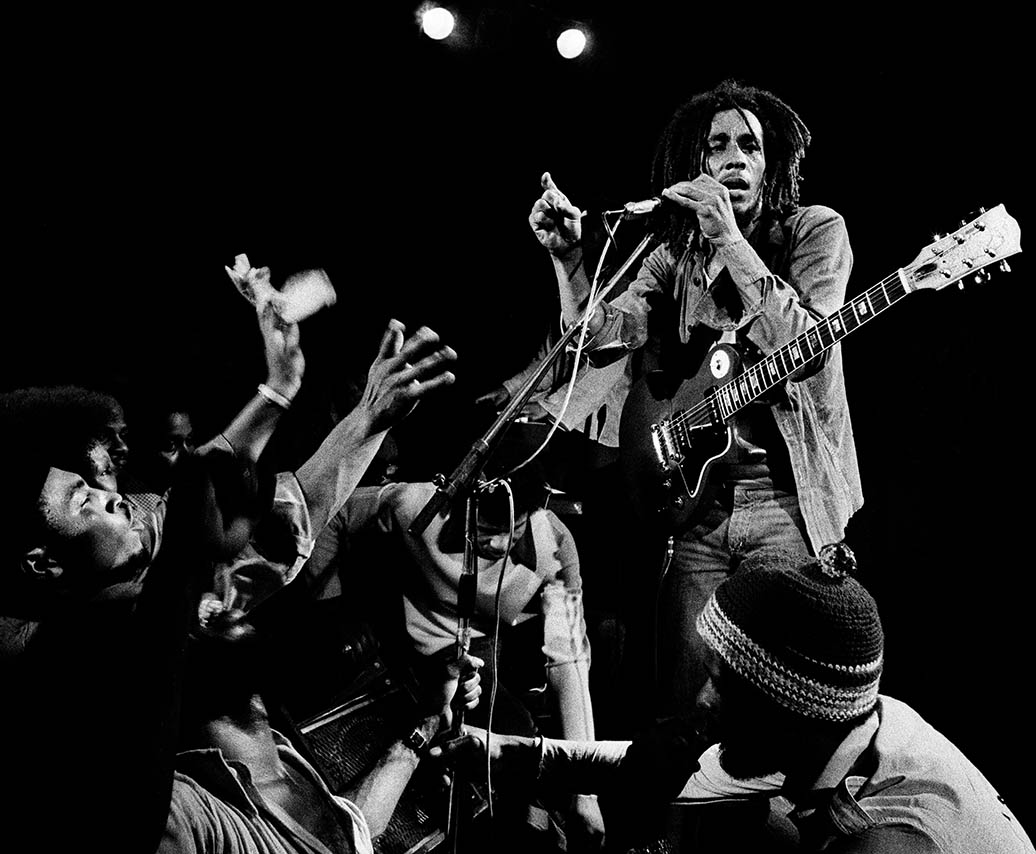 1976 – A year of crucial photosessions. The Ramones first London photosession, The Clash Westway sessions, Pattie Smith and Punk Rock for the NME and Melody Maker, Bob Marley Carlos Place photosession, Steeleye Span, The Stranglers studio session, Devo in Acron Ohio, Returned to Jamaica to cover the violent 1976 elections.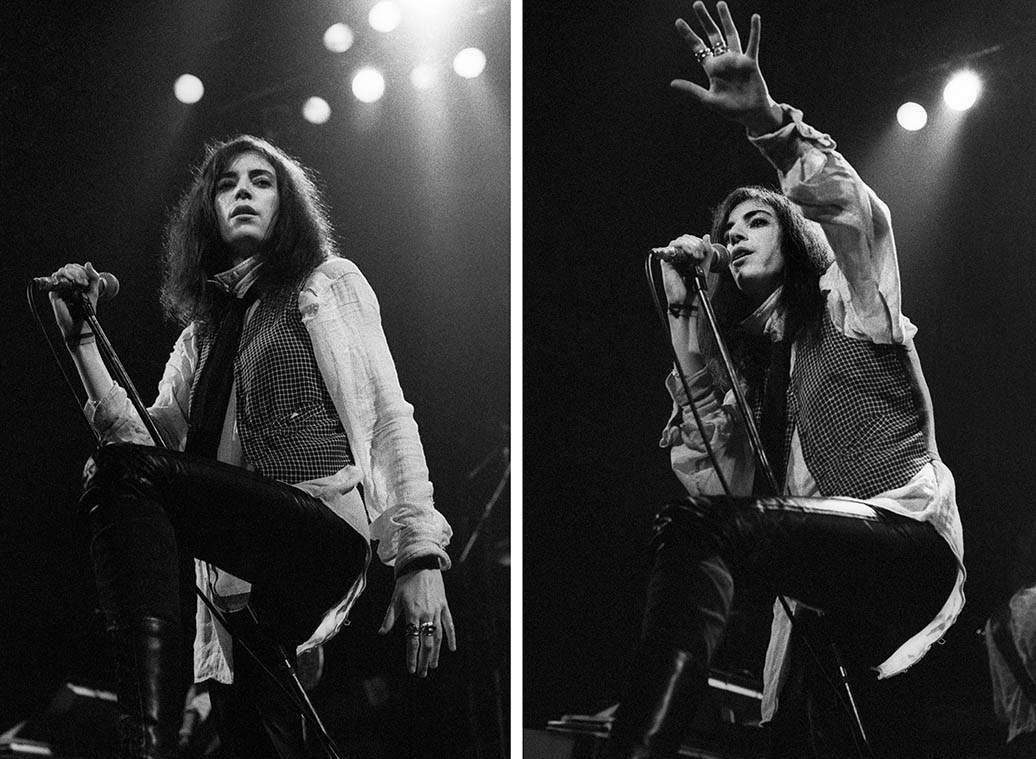 1977 – published  BABYLON ON A THIN WIRE (Adrian Boot & Michael Thomas ), The Clash Camden and Belfast sessions, The Sex Pistols Oxford street sessions. Blondie live in London, Steel Pulse concert. Then back in Jamaica for Island Records photographing Bob Marley, Lee Perry, Burning Spear, Peter Tosh. London shoots with Graham Parker and the Rumour, The Ramones London concert, Bob Marley football match, Roy Harper and Pink Floyd at Abbey Road studios, Generation X at the Marquee and the Marc Bolan London concert.  Everything in this Photographic Biography and more  can be searched and viewed on my archive site  www.urbanimage.tv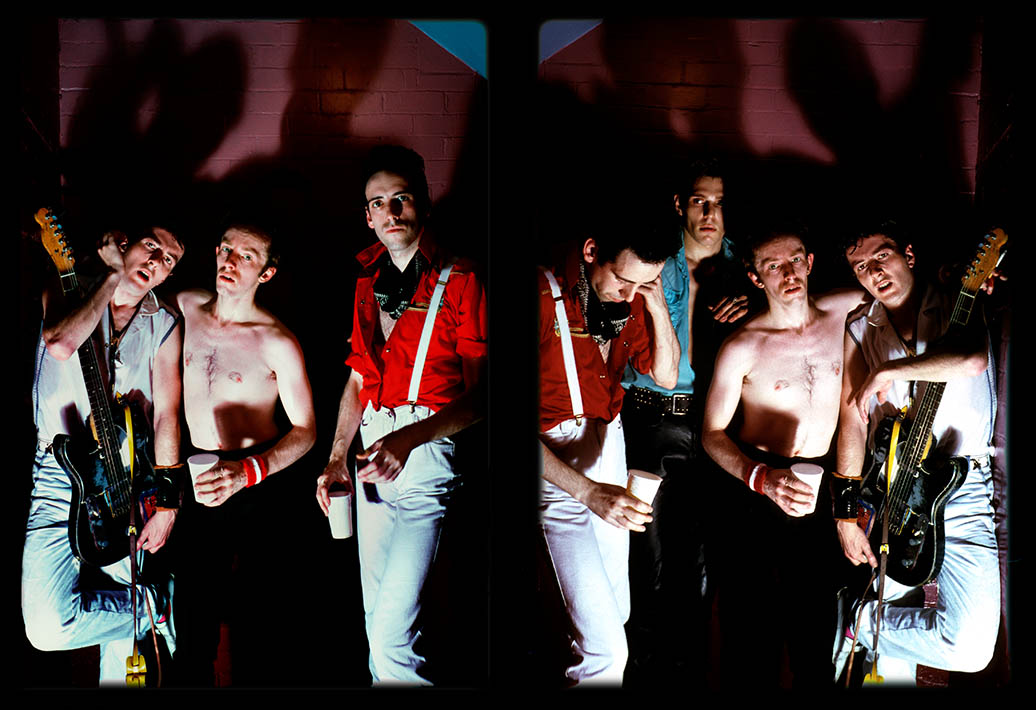 1978 – Staff photographer at Melody Maker, Jerry Garcia and The Grateful Dead in Egypt  for the Melody Maker.  Fela Kuti in Lagos, First Africa trip to Nigeria and Togo. The Rolling Stones in Jamaica, Blondie sessions in the USA,  Peter Tosh Hellshire beach session, Bunny Wailer at home in Hectors river Jamaica, The Jam photo session, Jimmy Pursey for the Melody Maker (cover), Marianne Faithful studio session, Bob Marley Peace concert.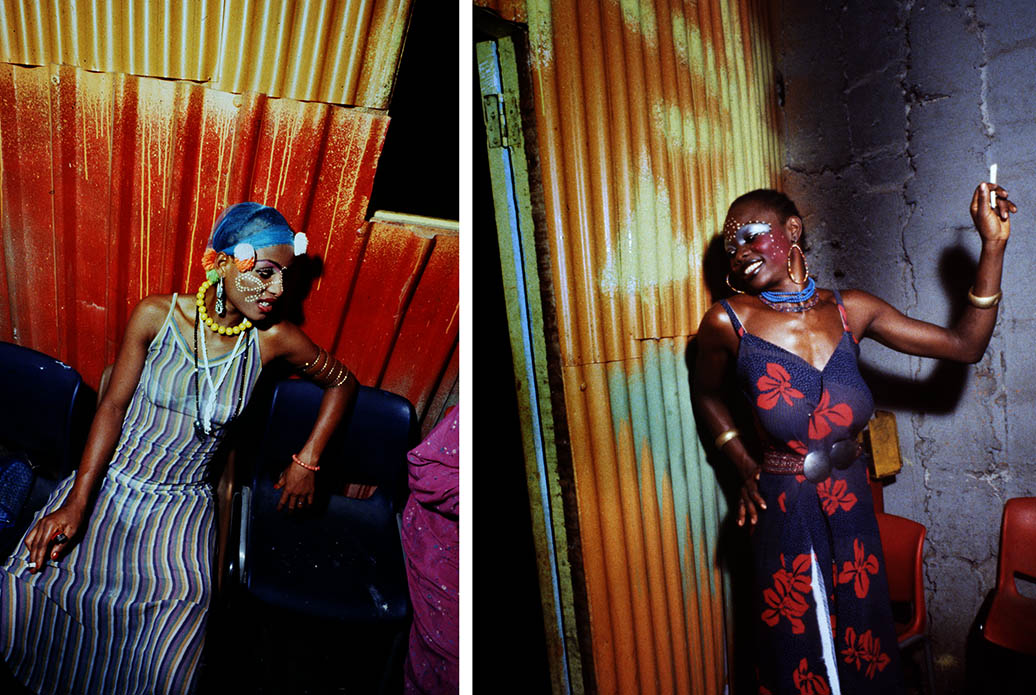 1979 – Photographing the NY Punk scene for the Melody Maker, Suicide in New York.  The Grace Jones New York Rooftop session, and an evening at NY's Studio 54. Back in Jamaica for Lee Scratch Perry "Black Ark" sessions, Goldeneye and Strawberry Hil Jamaica sessions. Hanging out with Bob Marley at Hope Road Kingston. Back in the UK with Siouxsie and the Banshees, Ian Dury, The Police, Buzzcocks in Manchester. Then back to the Caribbean – on set for the Countryman film in Jamaica and Dire Straits in the Bahamas. Chuck Berry,  Rolling Stones London concert, Tom Petty in San Francisco, Steel Pulse Brixton and Berlin sessions, The Heptones, LKJ and Darcus Howe at Race Today and Third World.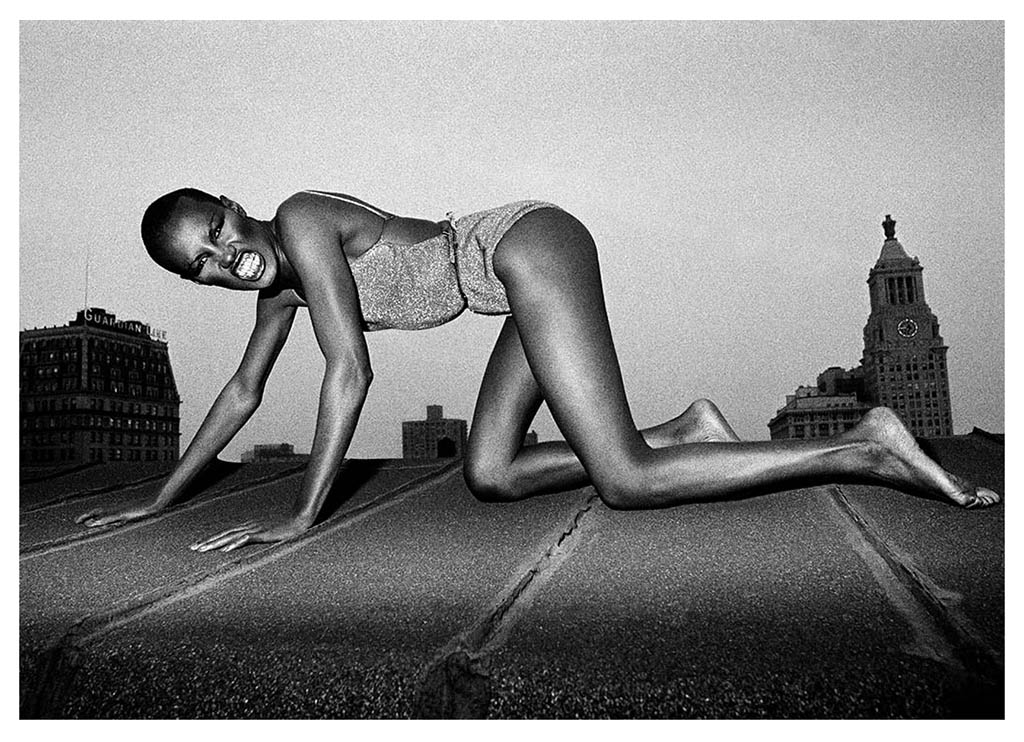 1980 – Bruce Springsteen London concert, Marvin Gaye last London session, Kiss in Rome, Paul and Linda McCartney, The Runaways, Quadrophenia, Blondie USA, Three Degrees studio session, Kate Bush,  early U2 concert and Bruce Springsteen. The Jam, Compass Point Studios Nassua Bahamas, Blondie in Texas, The Clash Manchester Apollo, The Pretenders, Sex Pistols concert, Andy Warhole at the Ritz, Matumbi.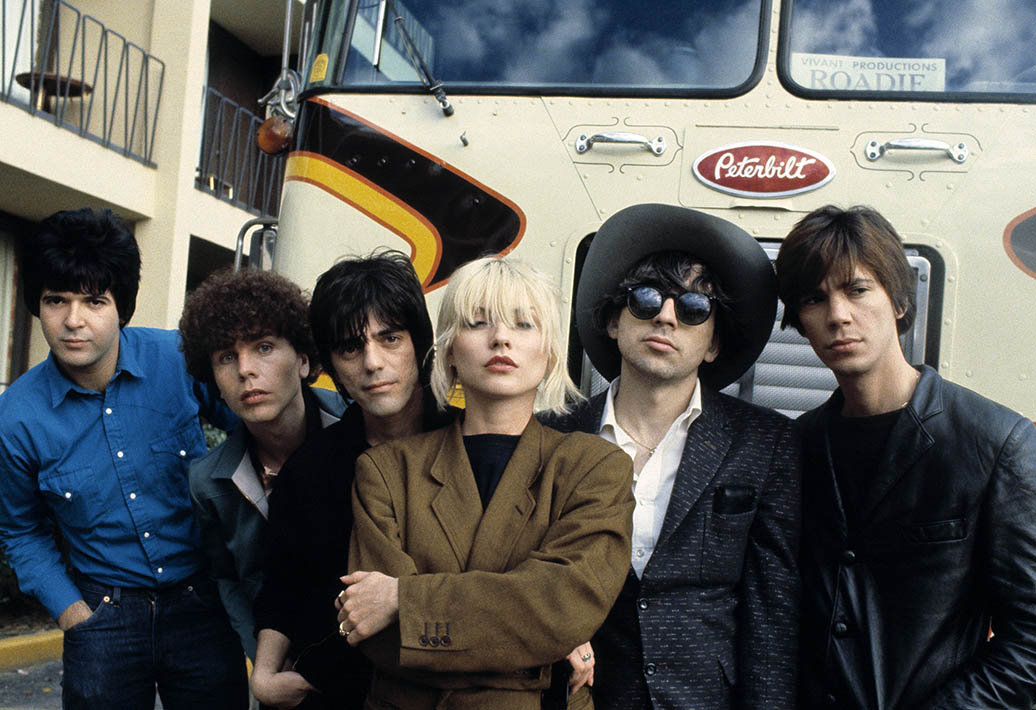 1981 – The book "Bob Marley : Soul Rebel – Natural Mystic" published by Adrian Boot and Vivian Goldman, Aswad West London sessions, BB King, Eric Clapton, Marianne Faithful Island Fallout Shelter session. The Specials Brighton concert stage riot, The Slits, early U2 group session, Tom Tom Club in Nassua, Bob Marley's funeral in Jamaica, The Beat, Al Green, Madness, The Stranglers, Ray Davies, Siouxsie Sioux Creatures bathroom session, Tom Waits in London, Marianne Faithful with Lucky Gordon, The Plasmatics for Stiff Records.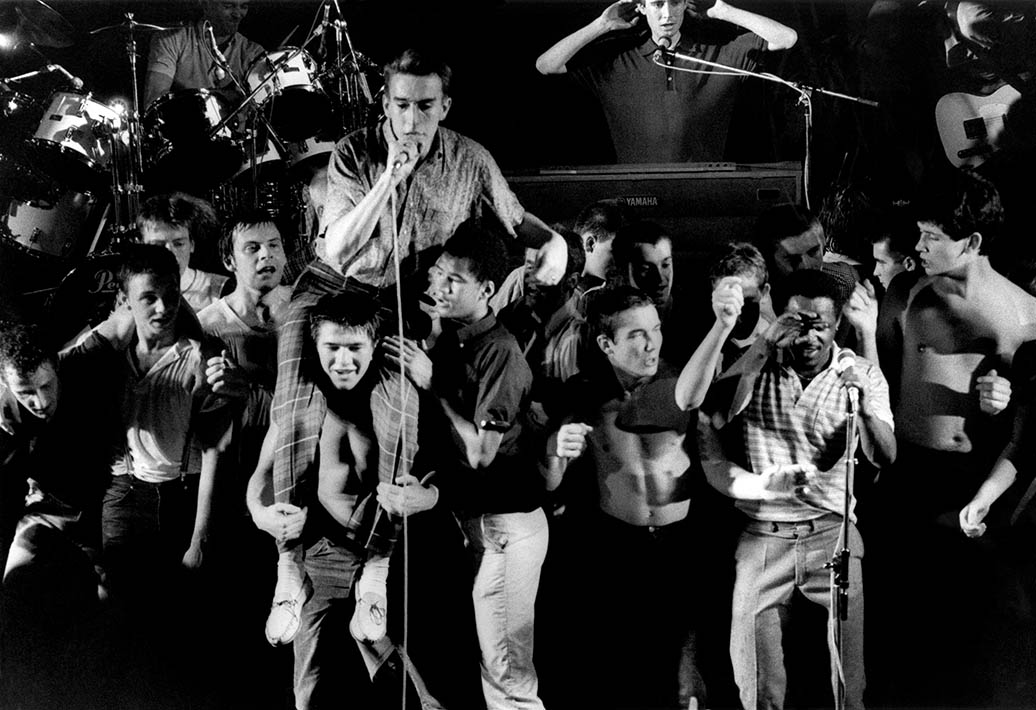 1982 – JAH REVENGE: BABYLON REVISITED (Adrian Boot & Michael Thomas), Peter Gabriel at home,  Kid Creole New York sessions. U2 USA tour Atlanta and Chicago . Sly and Robbie, Jamaican Historic Buildings, Noel Coward exhibition at Firefly,  Bananarama, The Slits, Sly and Robbie, Tom Tom Club at Compass Point studios Nassau Bahamas. Generation X, Dexys Midnight Runners and the Late Jamaican Poet Michael Smith.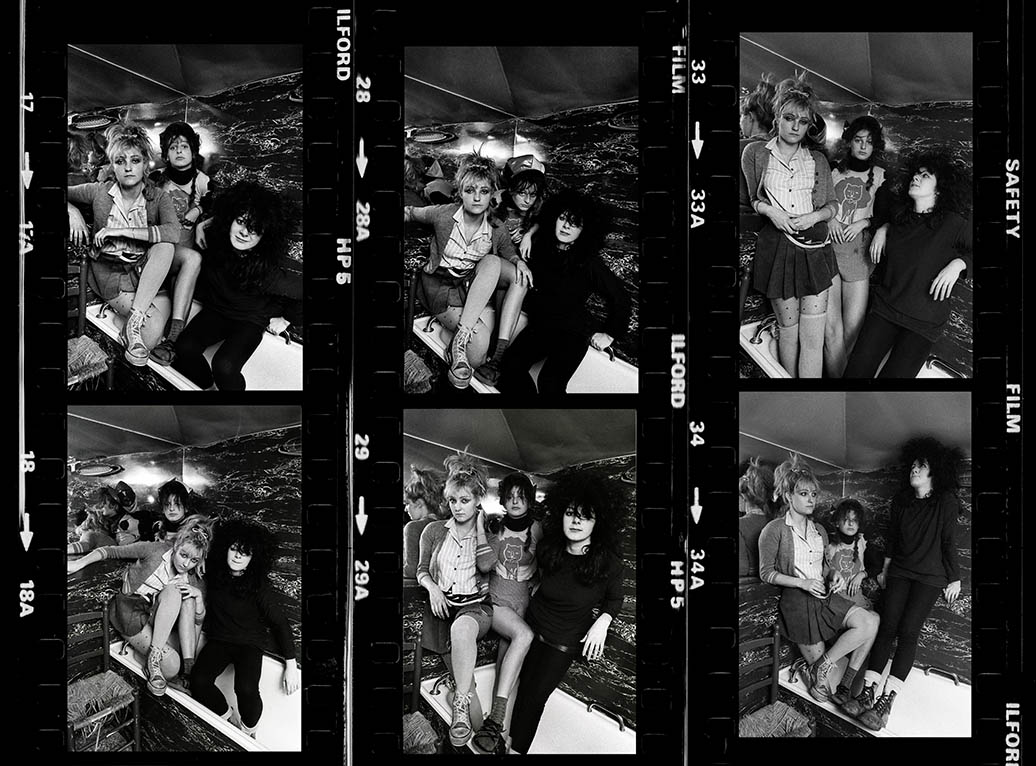 1983 – B52's Paris sessions, left The Melody Maker to become Island Records in house photographer. Working for Island Records in Jamaica Artists and Hotels .. Colombia .. Algeria .. Nigeria, and many other parts of the world. Grace Jones photosession New York, Gregory Isaacs Jamaica, Def Leppard, Simple Minds on the Clyde, and Aswad.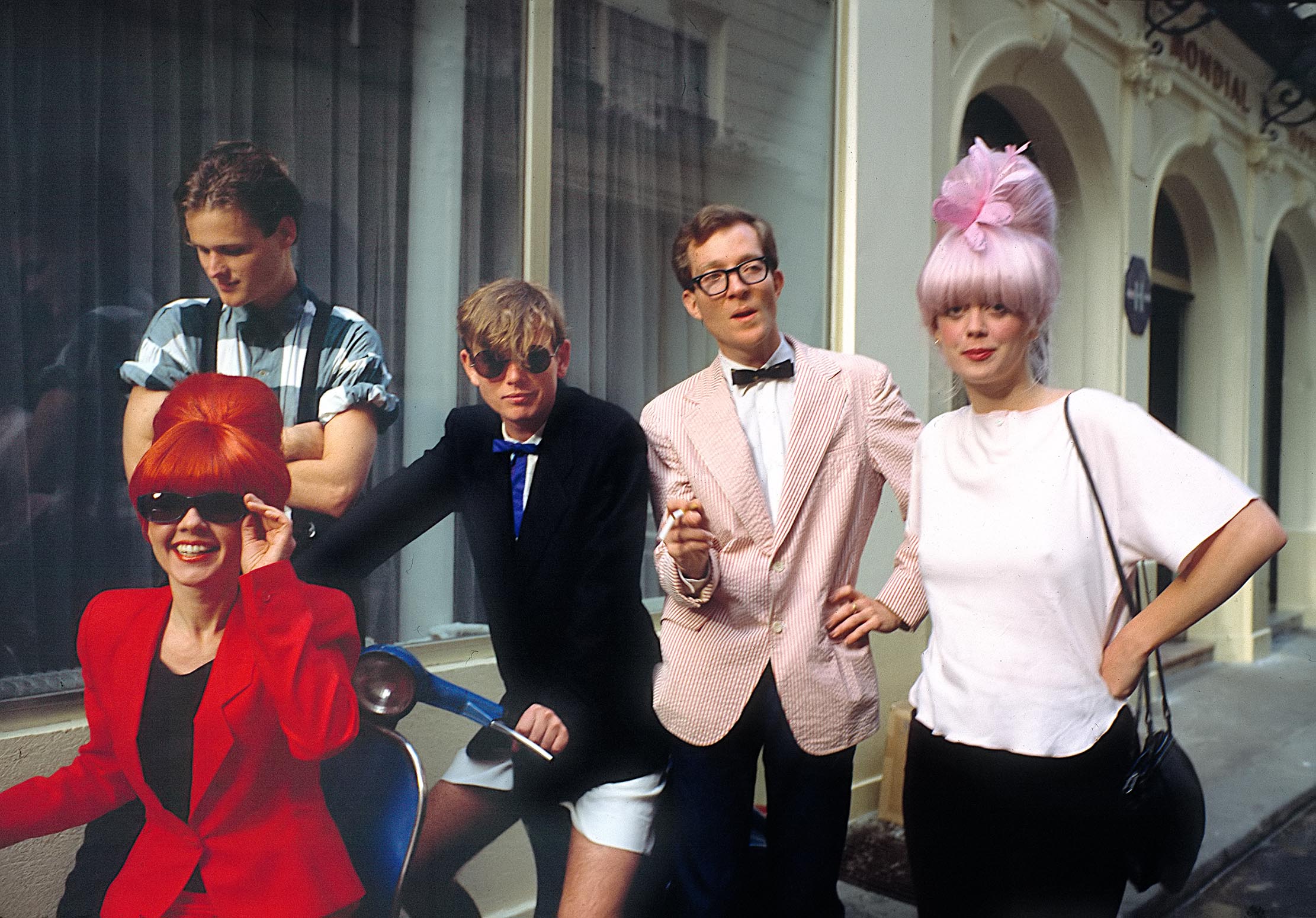 1984 – Grace Jones One Man Show and a year as Top of the Pops photographer for the BBC . Virgin Records Richard Branson, Photographer for Actual Magazine in Paris, Sigue Sigue Sputnik, Musical Youth and a Trinidad trip.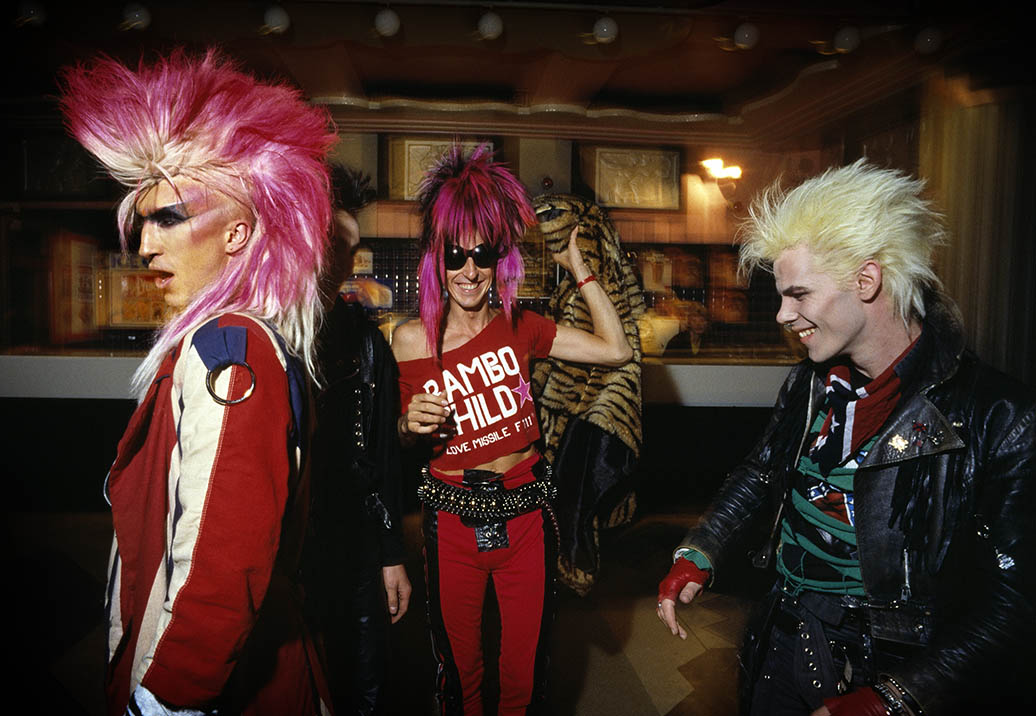 1985 – Working with Bob Geldoff, Official photographer for Live Aid, Philadelphia USA. Tom Waits in New York and Paris, Gil Scott Heron. Frankie Goes to Hollywood and the Live Aid book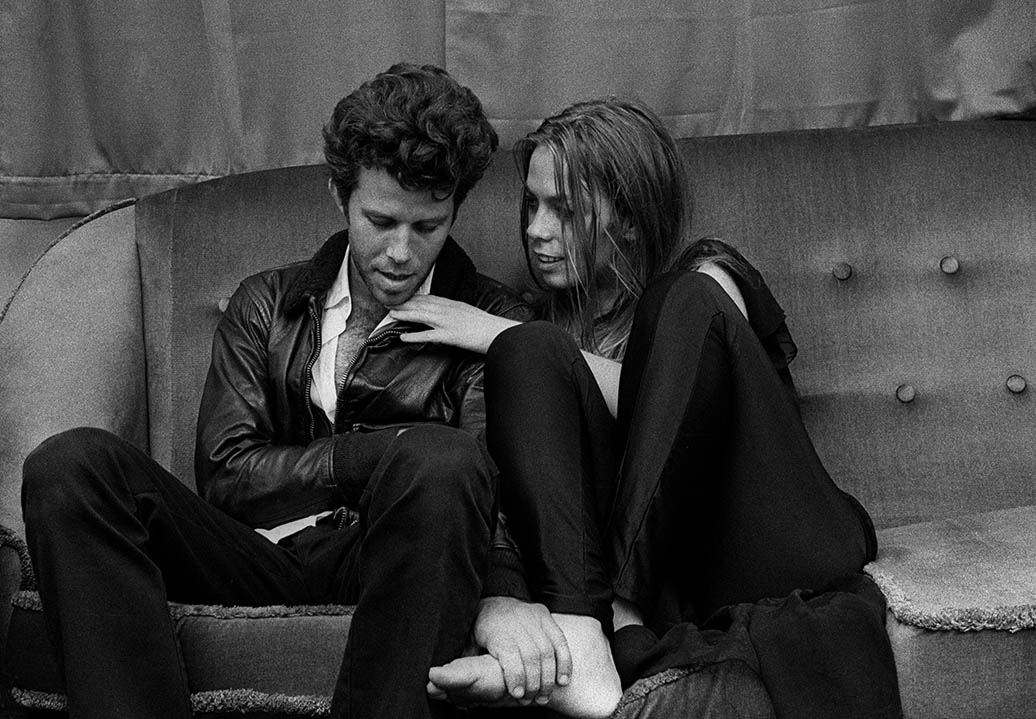 1986 – Big Audio Dynamite sessions.  With Chris Salewicz in Almeria Spain on the Straight to Hell movie set. Jamaica tourist photography, Courtney Pine and Carmel, Yellowman, PIL, Anthax.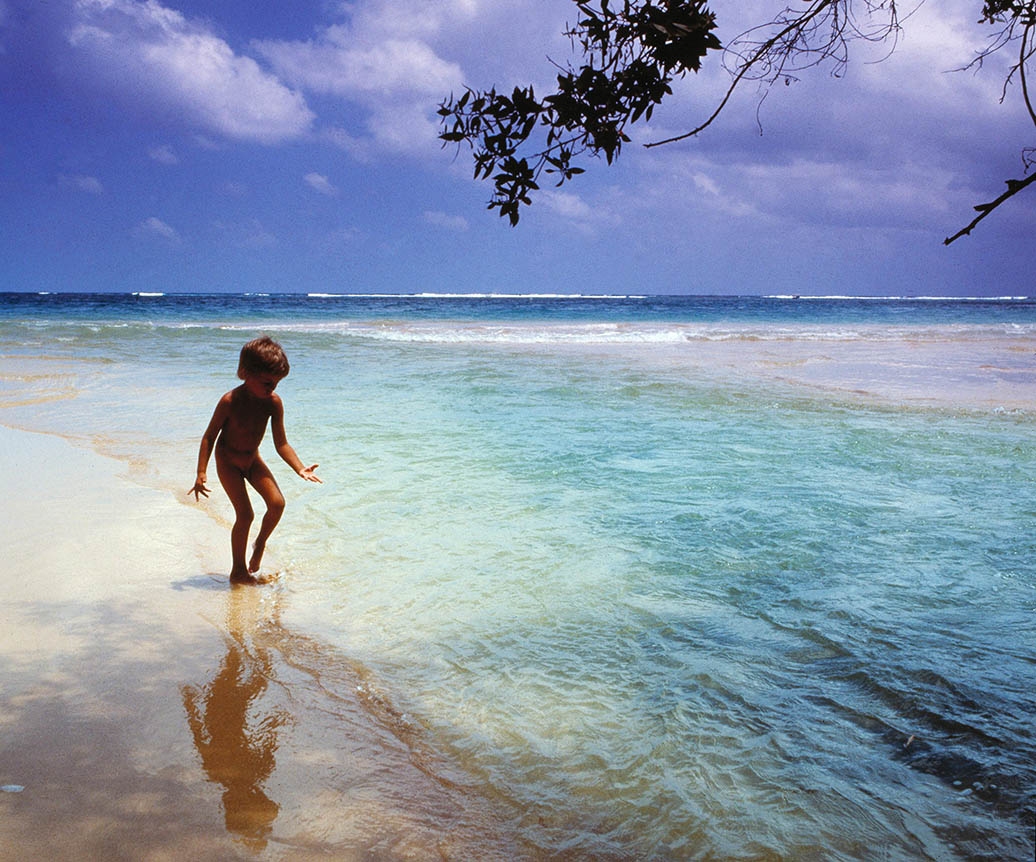 1987 – On the road with the Motor Head European tour, Gregory Isaacs studio session,  Annie Lennox in  Paris, Trinidad sessions with David Rudder the Calypso star, Andy Sheppard, Randy Newman, Public Image Limited. and countless more. A busy time for a photographic biography like this, visit www.urbanimage.tv  show for more, just type 1987 into the search box.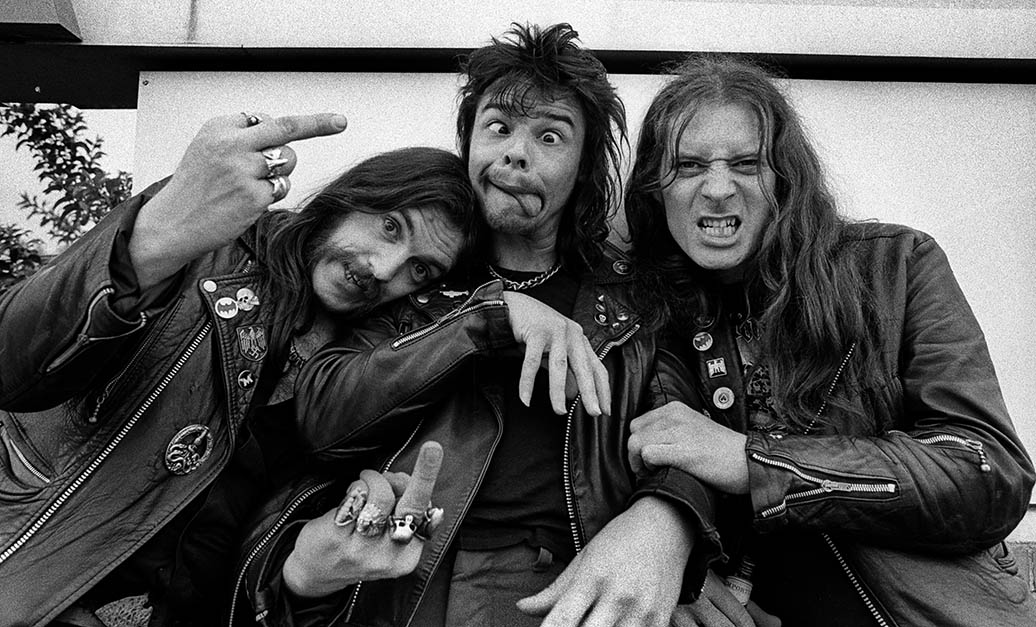 1988 – Chris Salewicz, Billy Bragg, Peter Jenner and myself take a winter break in the Soviet Union. The stories that unfolded during this cold war vacation became the subject of a book called Midnights in Moscow published the following year.  Back in the USA photographed Depeche Mode at the Hollywood Bowl.  Yusuf Islam Cat Stevens, The Cure, Algeria Rai Music, Los Van Van, Reggae Philharmonic Orchestra, Salif Keita.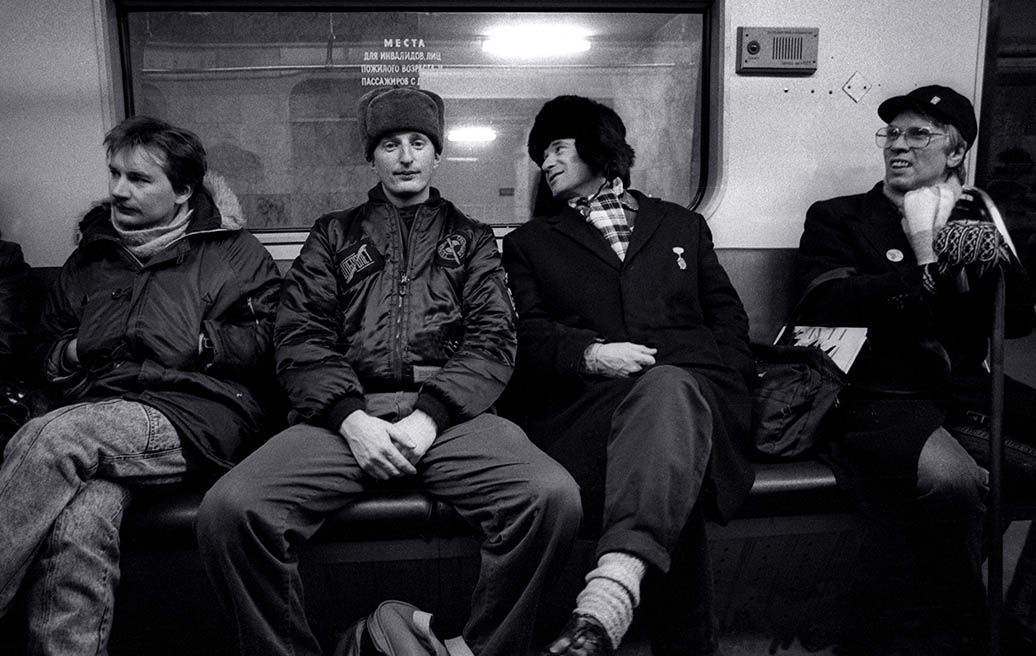 1989 –Notting Hill Carnival sessions. Green peace and back to the  Soviet Union, U2 in USSR and then to Jamaica  Womack and Womack sessions.  William Burroughs USA session, Duran Duran, Los Van Van concert, Lee Perry Zurich session, Thomas Mapfumo, Salif Keita, Erasure.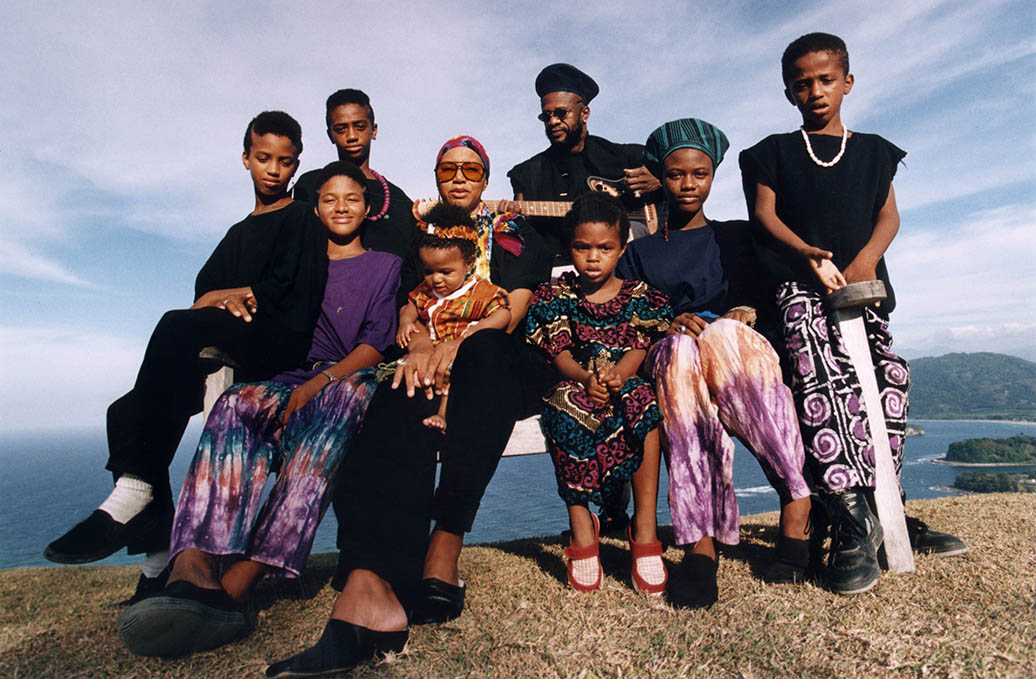 1990 – Music in Colombia – Medellin, Cartagena. Roger Water's The Wall in Berlin. Begin photographing African Music. First Baaba Maal photosession. Alan Ginsburg. Bob Marley Songs of Freedom Exhibition London, Orbis Flying Eye Hospital Africa trip, Discos Fuentes, Africa National Congress, Barrington Levi, Benjamin Zephaniah, Tippa Irie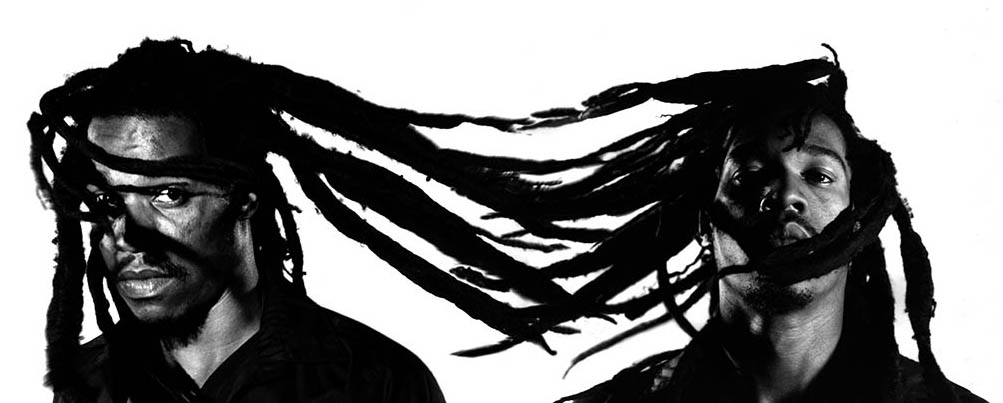 1991 – U2 Achtung Babe, LKJ studio session, Gerry Rafferty at home. Bob Marley Songs of Freedom Exhibition Paris and New York, Freddie McGregor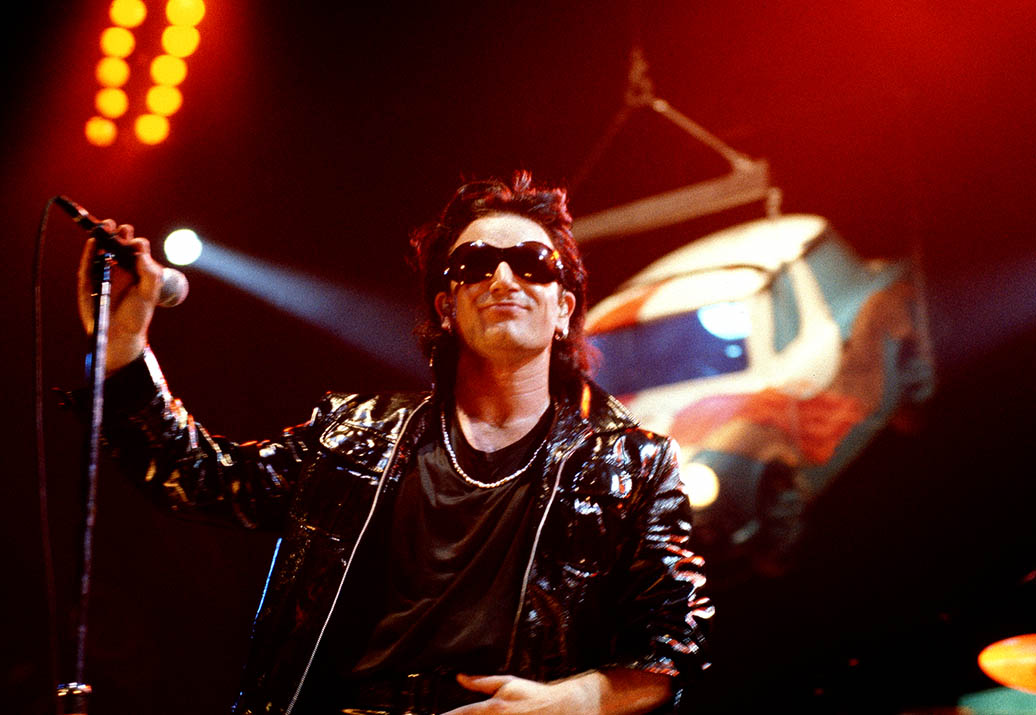 1992 – Greenpeace U2 at Sellafield Atomic Power Station.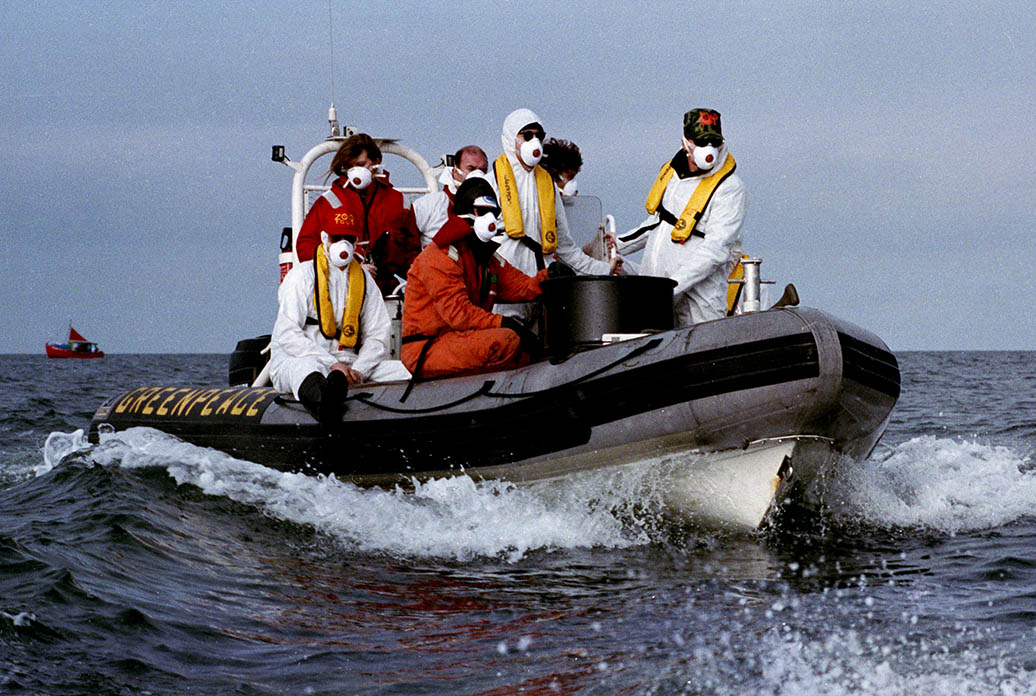 1993 – Jimi Hendix Project – Ultimate Experience Exhibition. Collecting Jimi Hendrix photographs from photographers around the world .. I have never photographed Jimi, so it was interesting for me to curate an exhibition of other photographers work.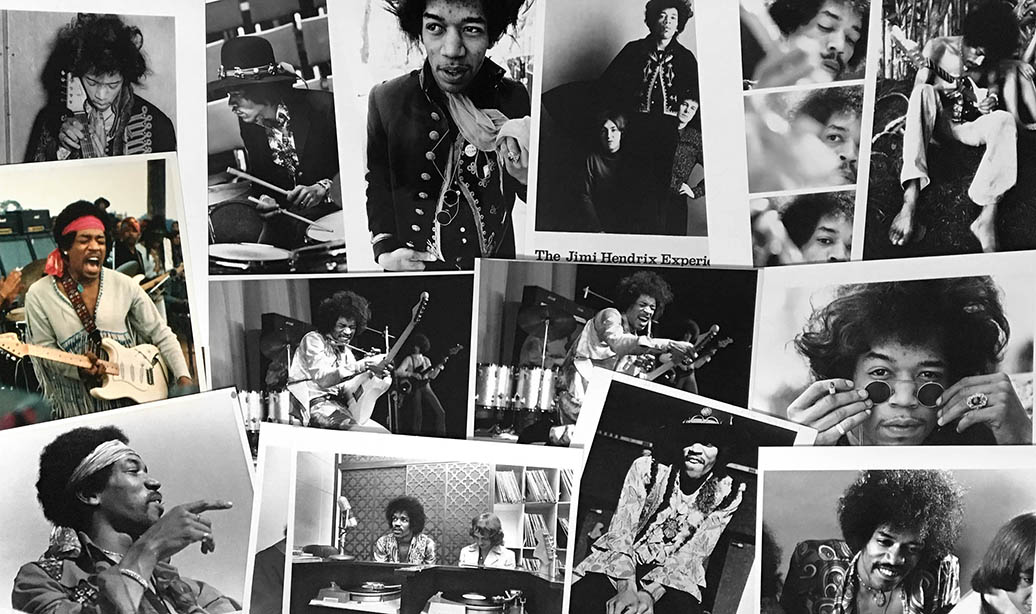 1994 – Jimi Hendix Ultimate Experience Exhibition London and New York. Baaba Maal concert.
1995 – JIMI HENDRIX: THE ULTIMATE EXPERIENCE (Adrian Boot & Chris Salewicz).  BOB MARLEY: SONGS OF FREEDOM (Adrian Boot & Chris Salewicz), Baaba Maal Africa trip Senegal photosessions, Salif Keita, Luciano studio session, Chakademus and Pliers.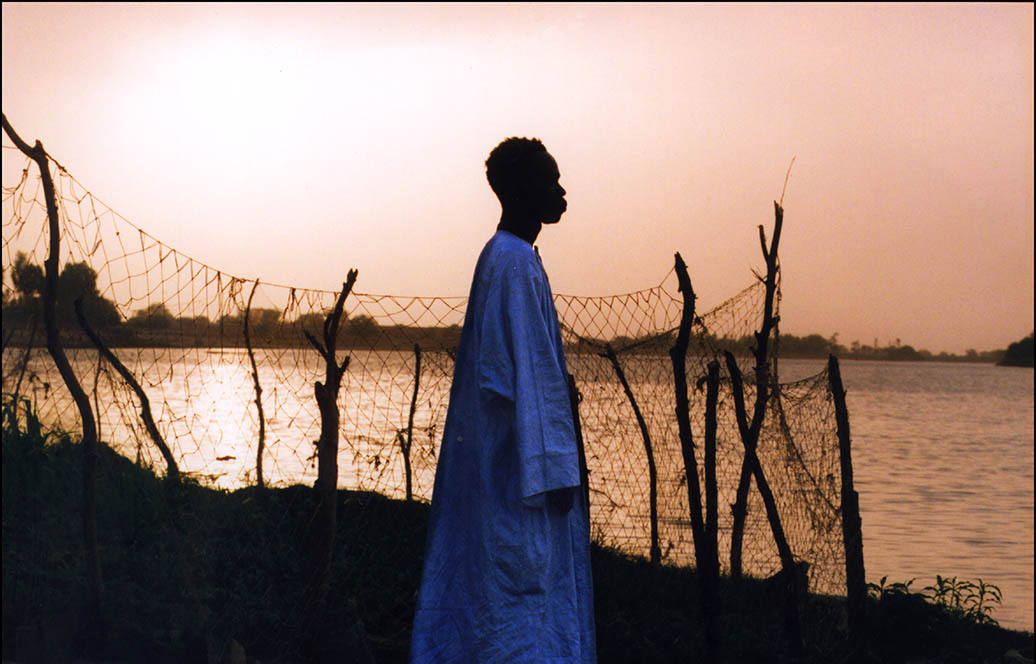 1996 – PUNK: THE ILLUSTRATED HISTORY OF A MUSIC REVOLUTION (Adrian Boot & Chris Salewicz). Egypt Tutankhamun at the Cairo Museum, Elisabeth Valletti, Firefly Noel Coward museum project, Dean Fraser.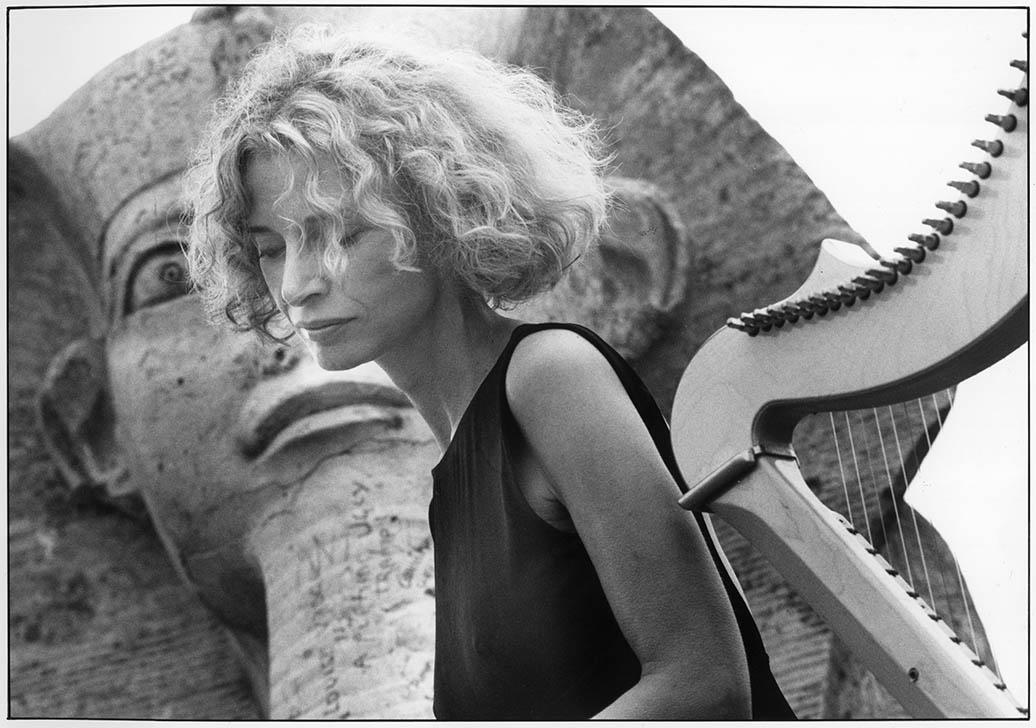 1997 – Nelson Mandella in London. 2nd Senegal trip. Ernest Ranglin, ‪Lee Perry Indian Chief, Malik Sow, Angelique Kidjo, Prince Buster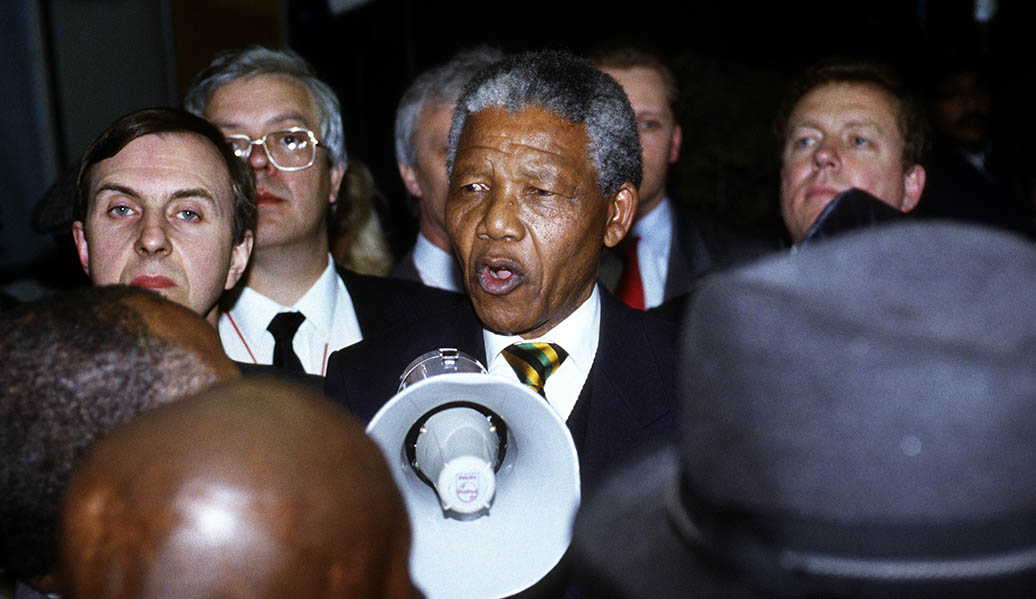 1998 – First India trip, travel photography, Sidestepper, Palm Pictures, Talvin Sing, Los Van Van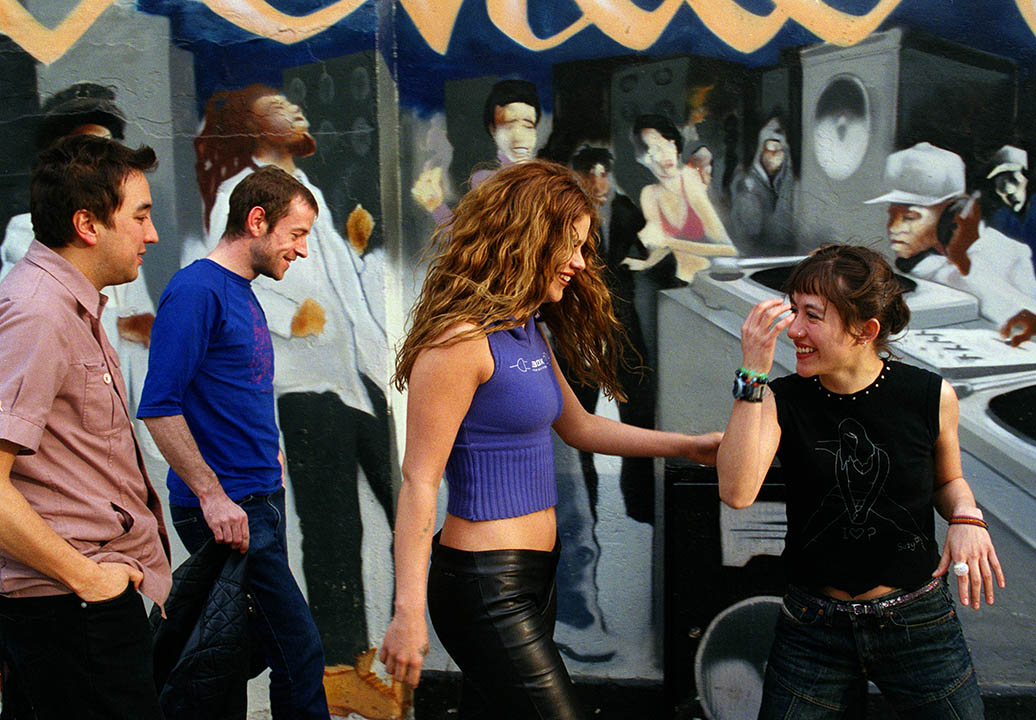 1999 – FIREFLY: NOEL COWARD IN JAMAICA (Adrian Boot & Chris Salewicz), UB40 photo session, Tinariwen at Womad. British Council in Iraq and Jordan;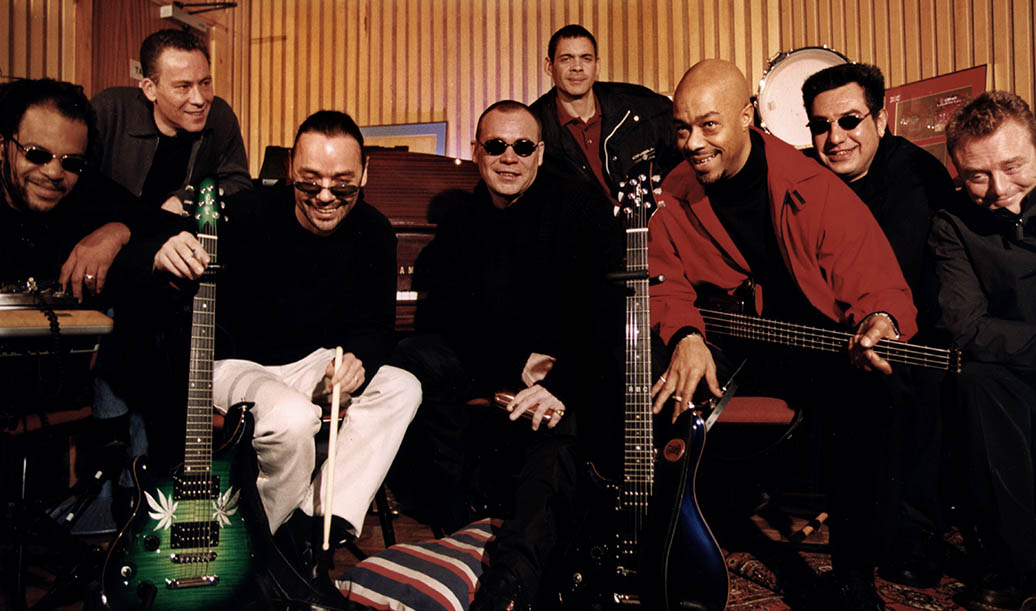 2000 – Lagos, West Africa Island Trading trip, Buju Banton, Morocco Trip, Wayne Wonder, Dillinger. Created  www.urbanimage.tv with Felix Boot and Richard Horsey as a small independent eclectic photo agency.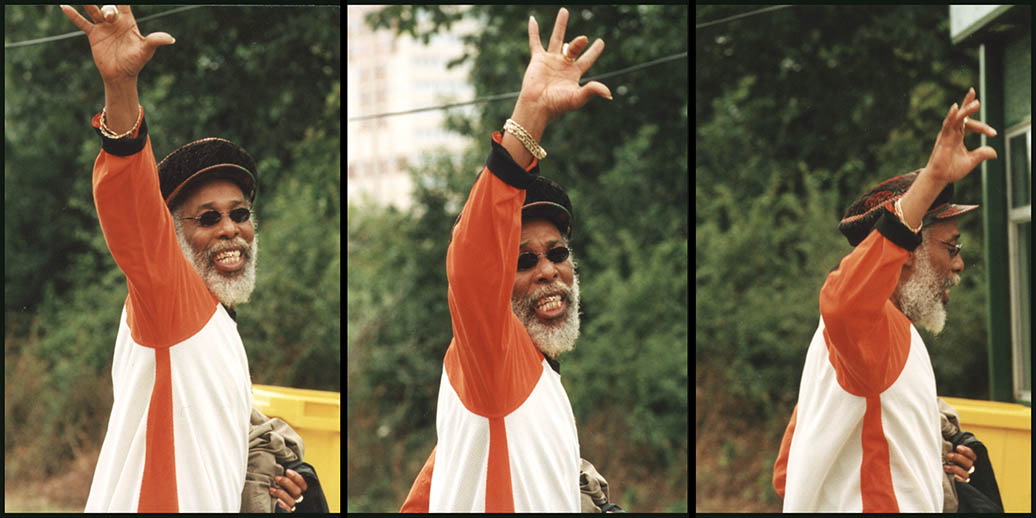 2001 – REGGAE EXPLOSION: THE STORY OF JAMAICAN MUSIC by Adrian Boot & Chris Salewicz (2001). Trafalger Square Nelson Mandela concert. Baaba Maal Studio sessions, 2nd India trip .. Buddhism.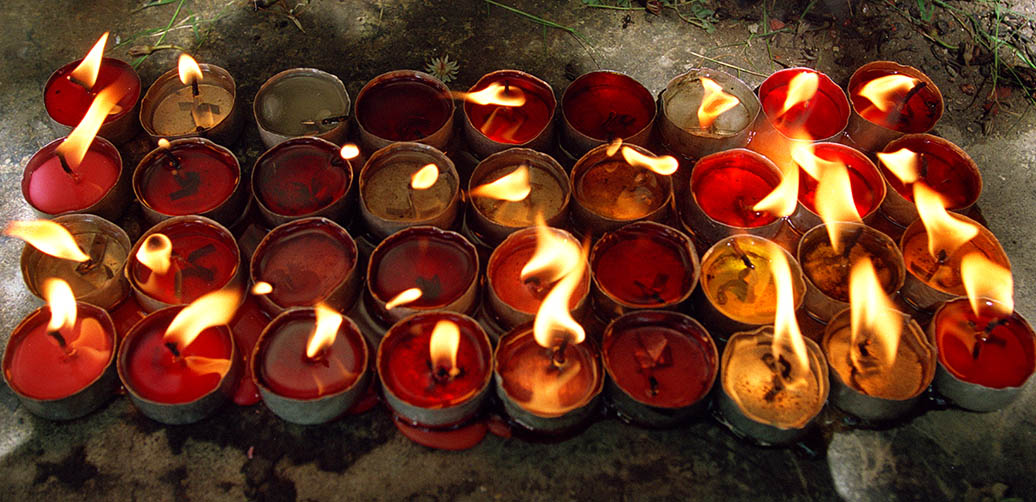 2002 – Reggae Explosion Museum opens after a 6 month build – Ocho Rios Jamaica. South Africa trip, Alextown and Soweto. Beresford Hammond, Channel One Studios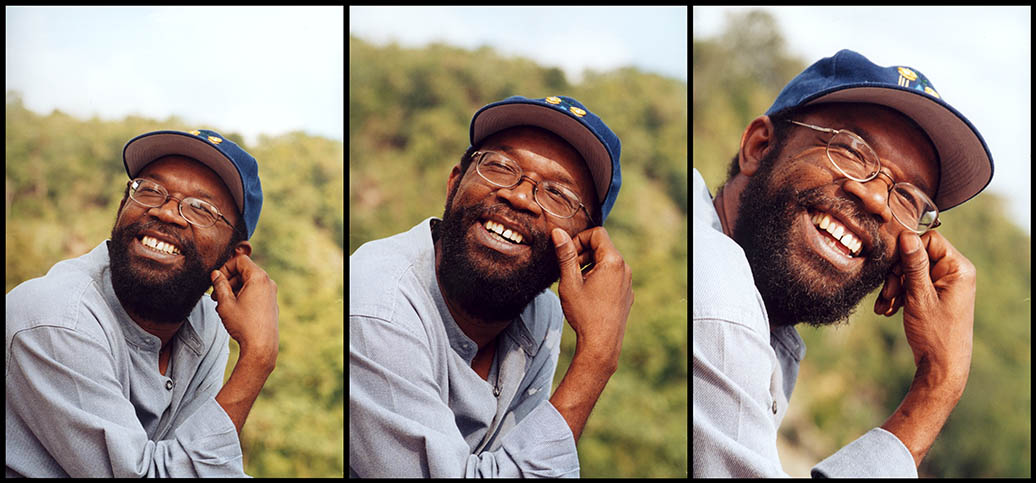 2003 – Hackney Ocean World Music awards. 3rd India Trip, Valley of the Flowers, Yoga, Cast in Morocco, Mad Capsule Markets in Amsterdam, Spiritualized.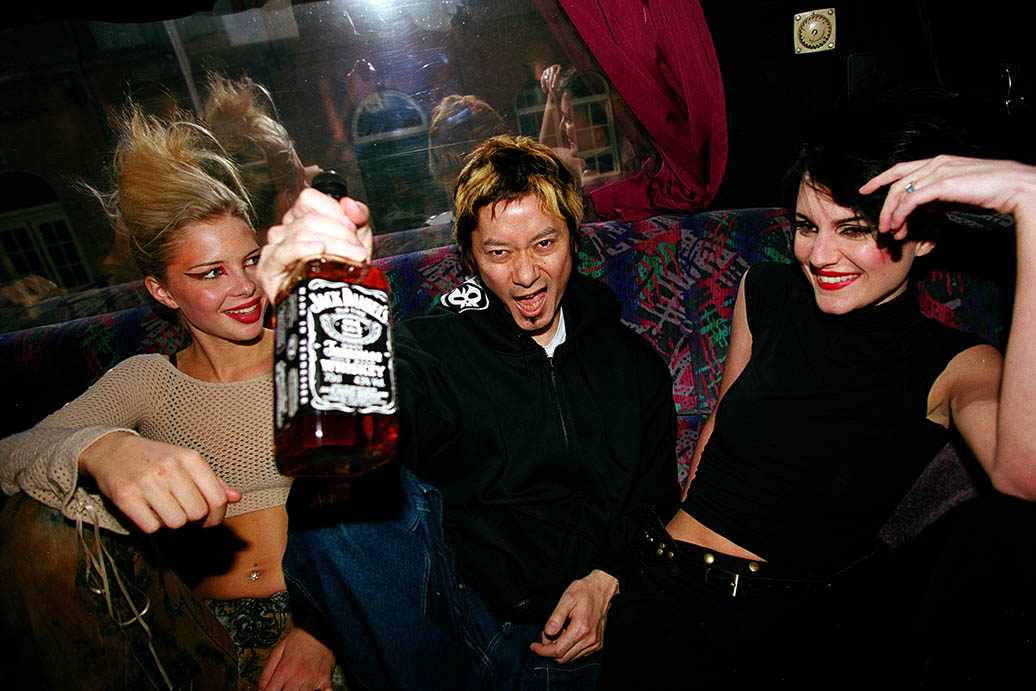 2004 – One Giant Leap sessions. Palm Pictures photographer, Gilles Peterson, Sly and Robbie.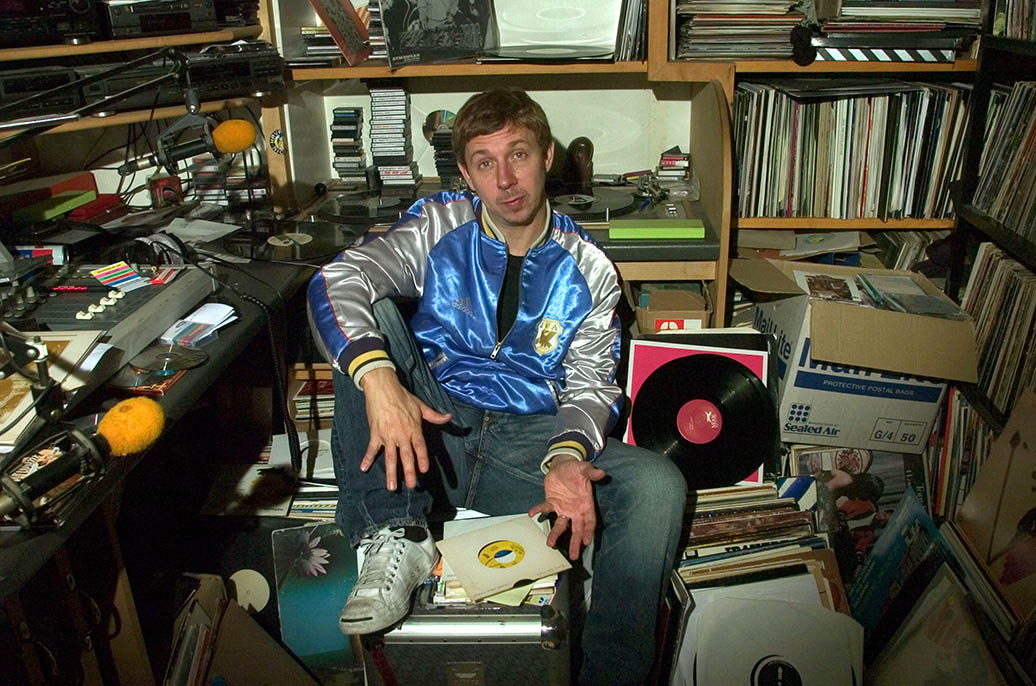 2005 – Jamaica again .. Hotel tourist photography, Baaba Maal, Goldeneye Hotel, Jakes Hotel , Strawberry Hill Hotel , The Caves Hotel, Baaba Maal, Notting Hill Carnival, Luciano in Senegal, Van Morrison, BB King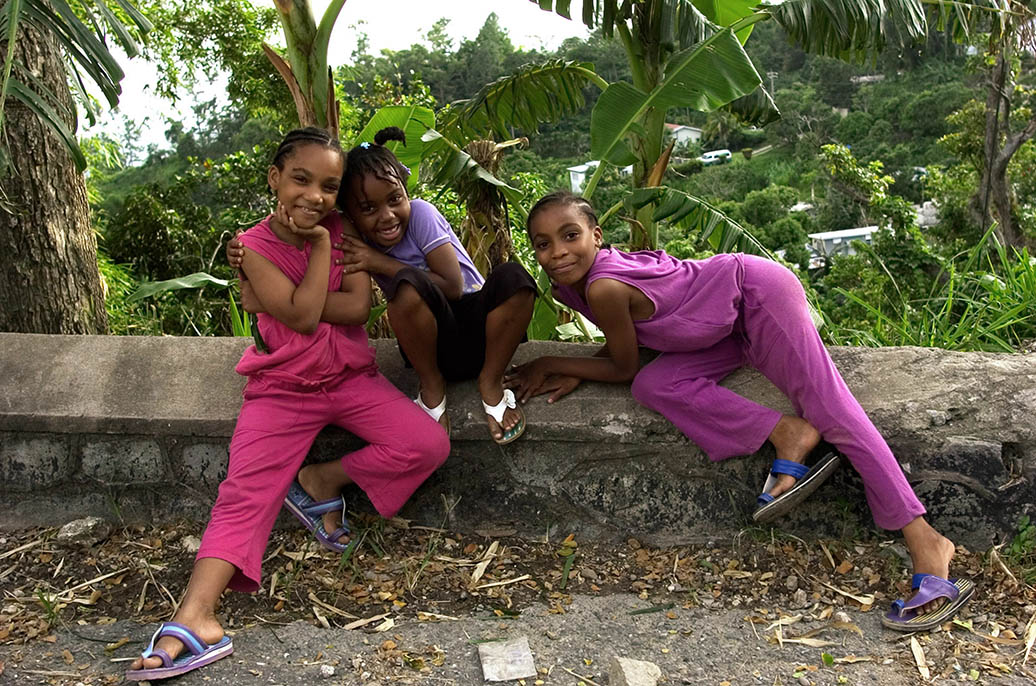 2006 – Brown Punk Sessions, Tricky.  4th India Trip – Ladakh.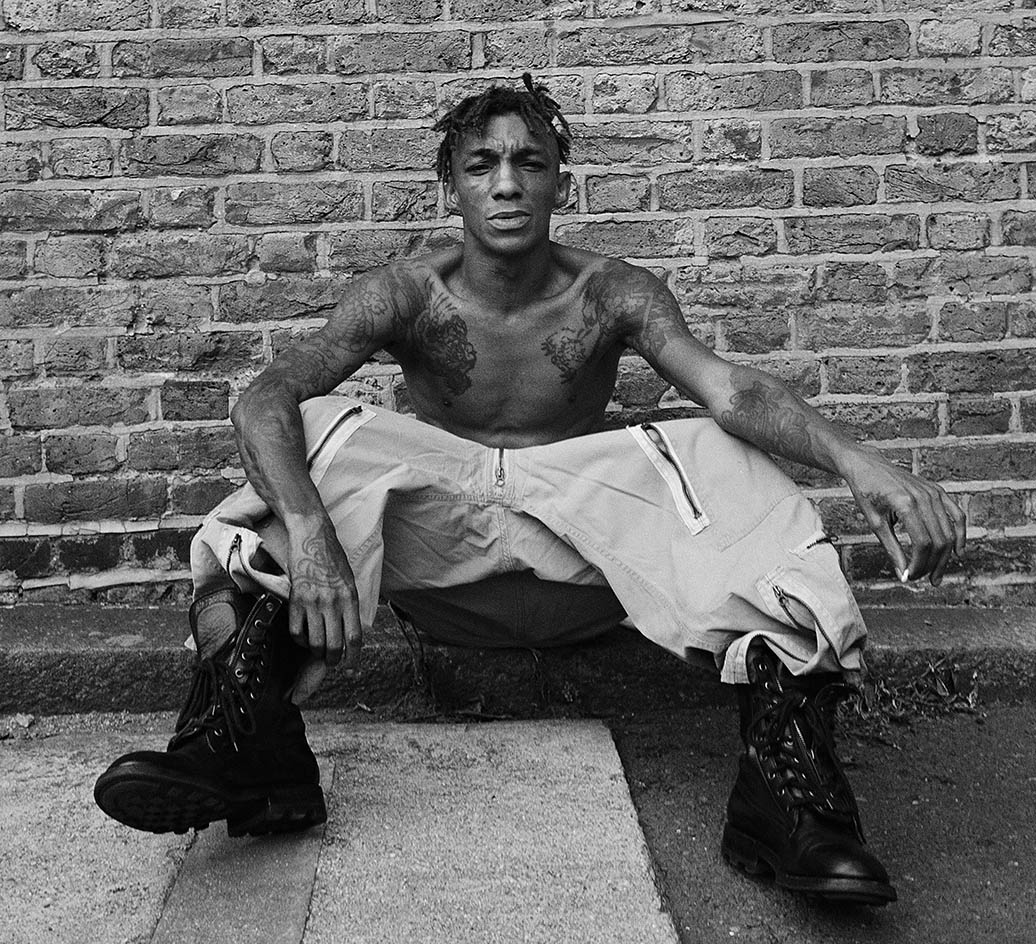 2007 – Palm Pictures photography, Jamaica Hotels, Asian Dub Foundation.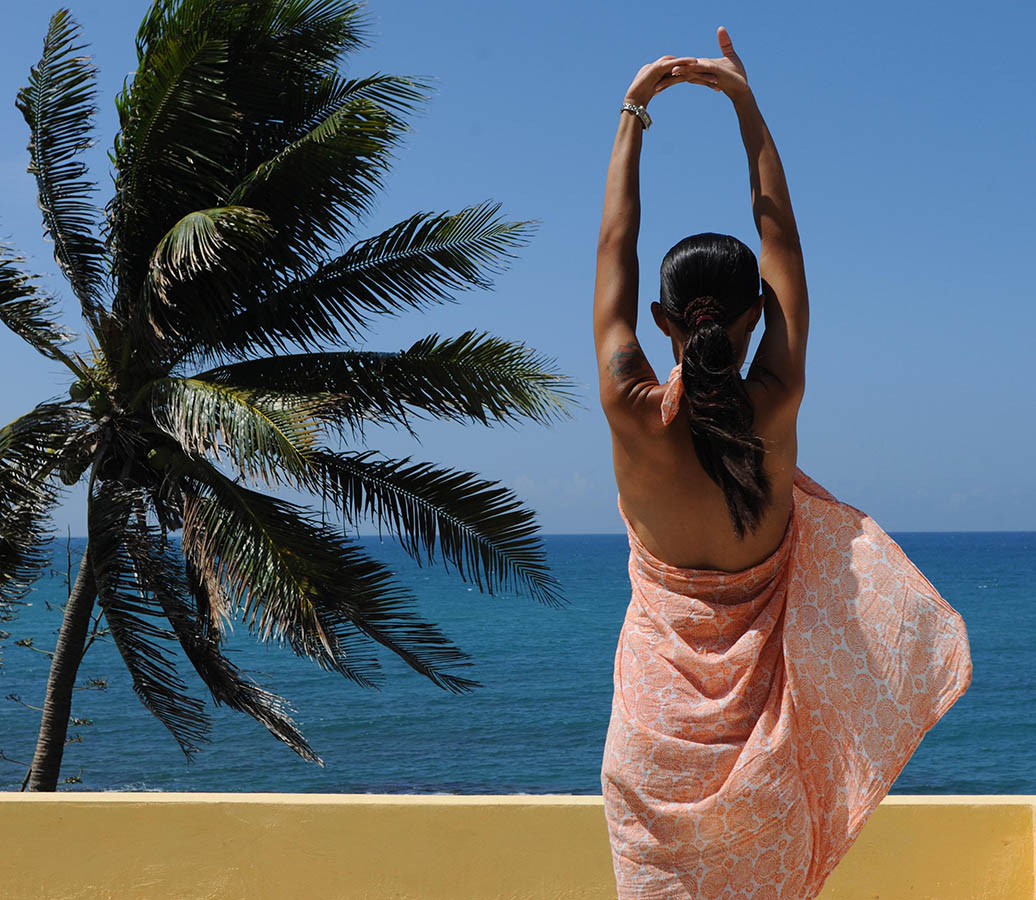 2008 – Sri Lanka, Cambodia and Thailand travel photography. Ethiopiques at the Barbican London, Karen Hill Tribes.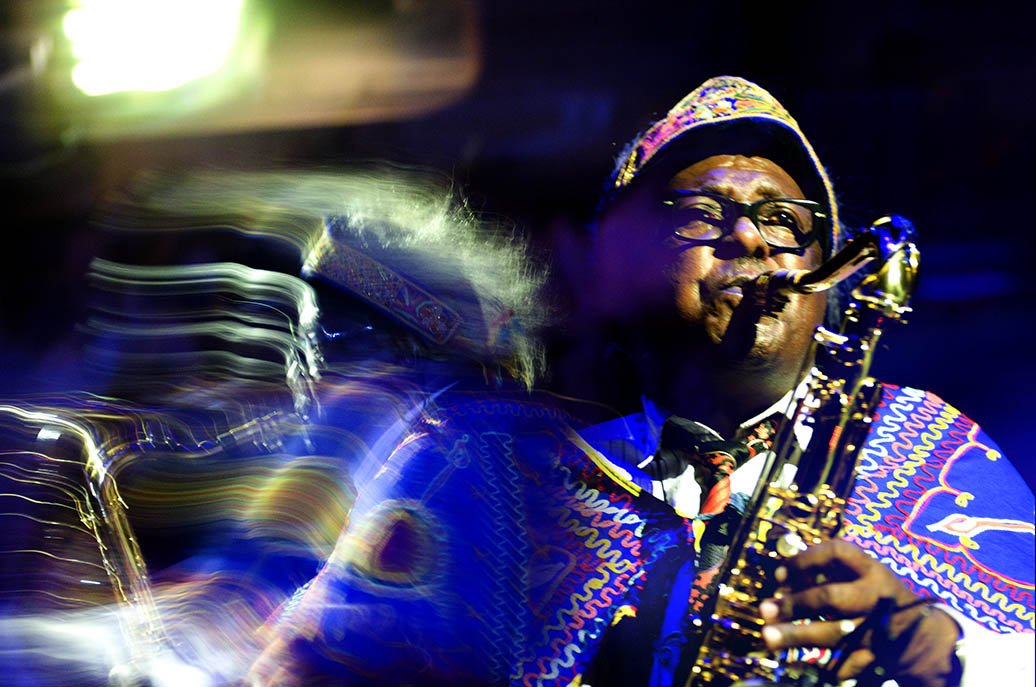 2009 – Anoushka Shankar, Island 50 concerts. Island 50 Exhibition. Jamaica travel photography at Goldeneye, Strawberry Hill, Jakes, The Caves, Island Outpost Hotel sessions, Podor Concert, Senegal trip, Africa Express Liverpool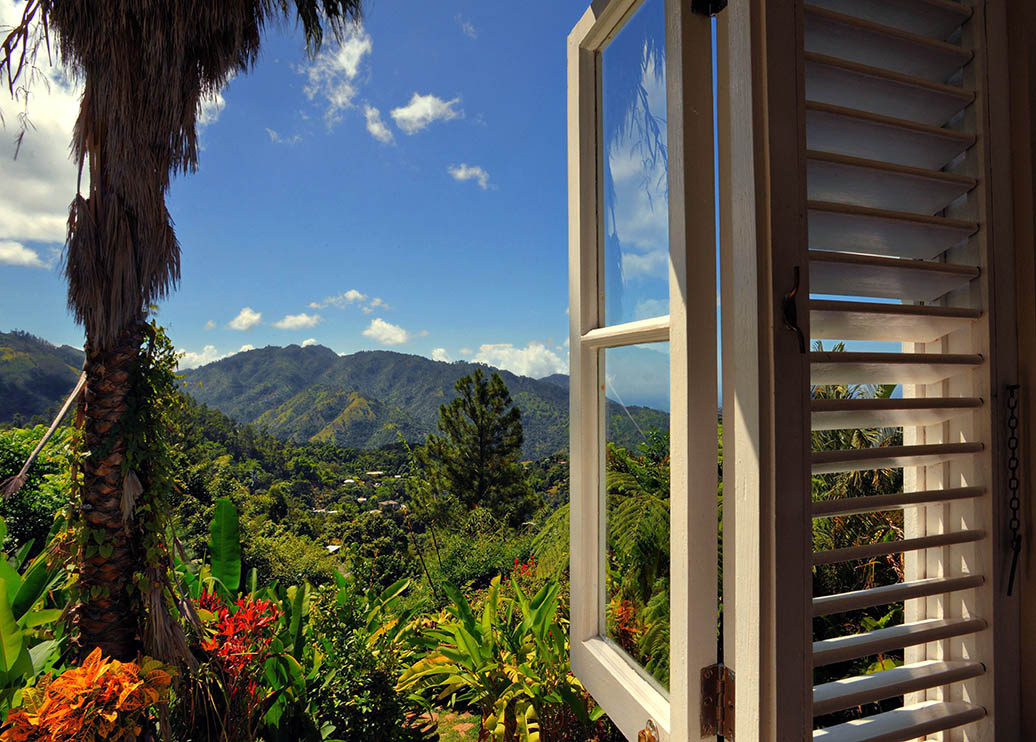 2010 – Montreux Jazz festival, Clash – London Calling Exhibition at the Proud London, Jimmy Cliff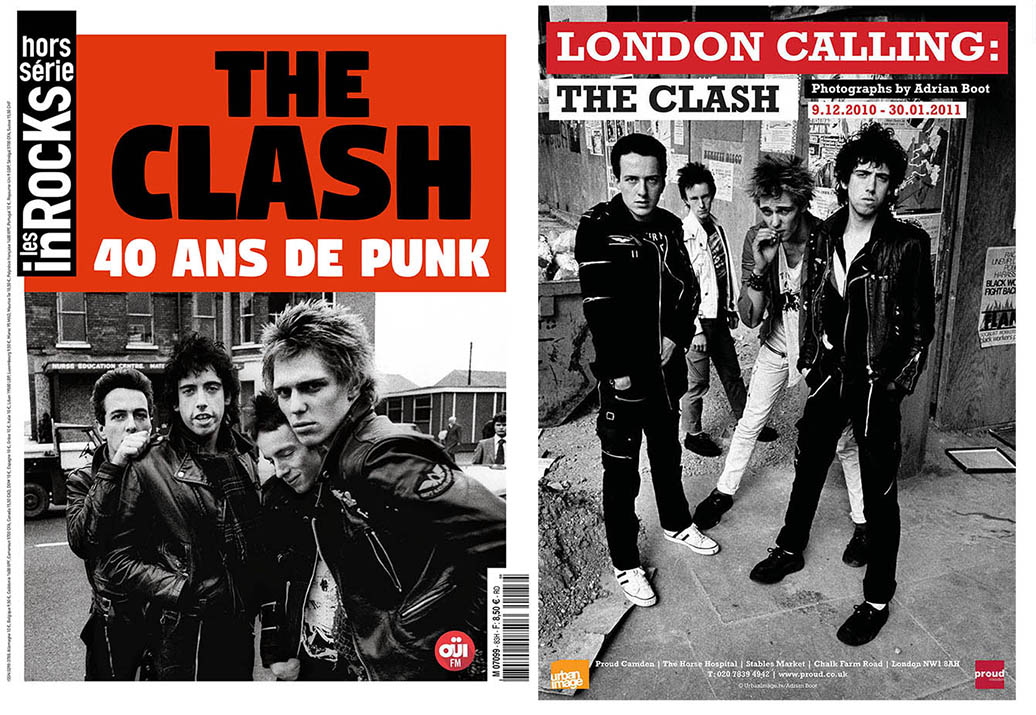 2011 – Kashmir Srinagar trip. Taj Mahal photography, Paris video shoot Justice, VV Brown, Rajasthan.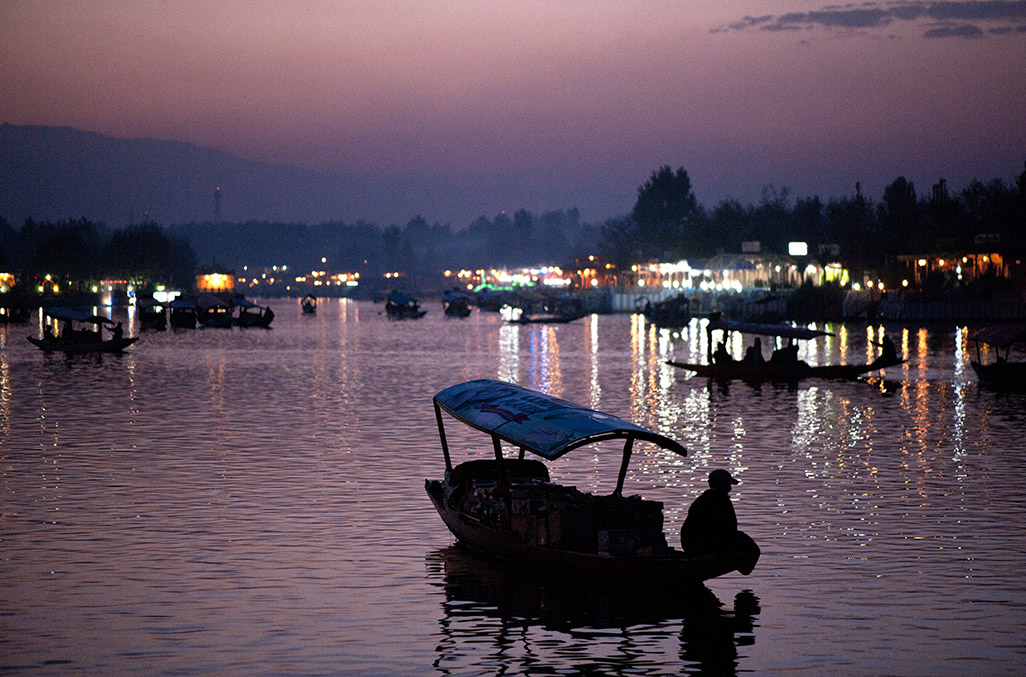 2012 – Baaba Maal studio sessions. Grateful Dead in Egypt book.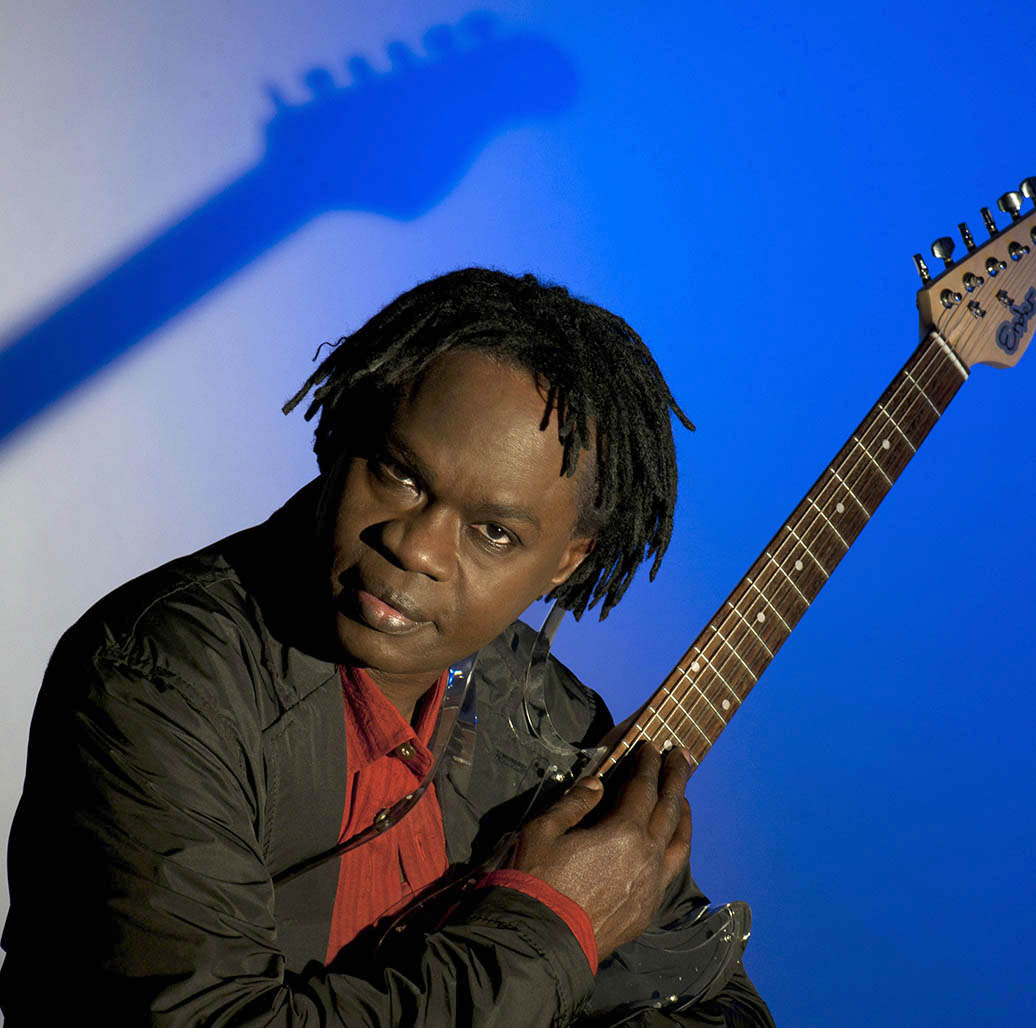 2013 – Photography in Vietnam,  Shindig concert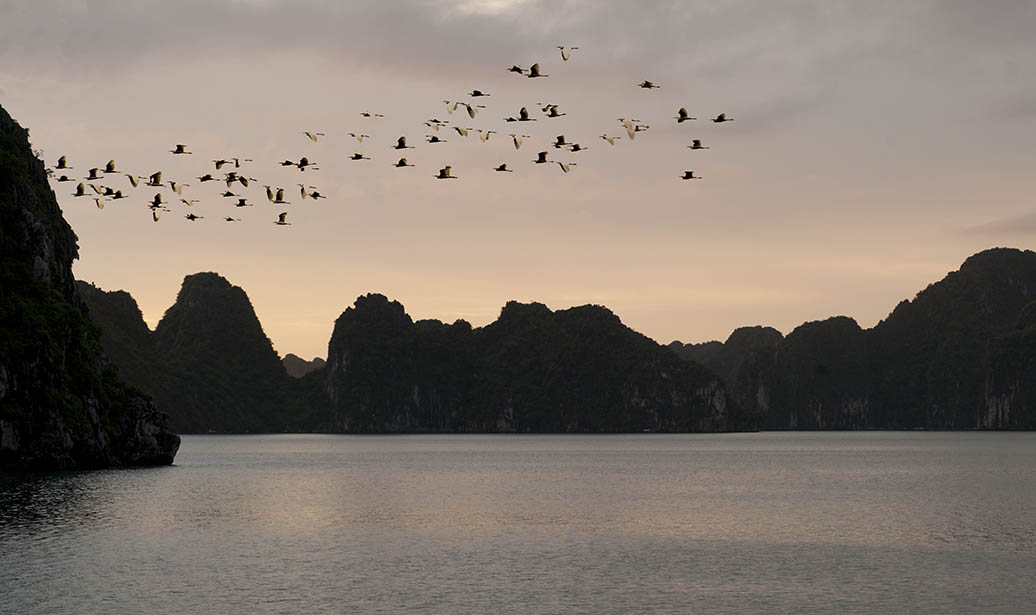 2014 – Andaman Islands Trip, Notting Hill Carnival, Babylon on a Thin Wire updated and published in France.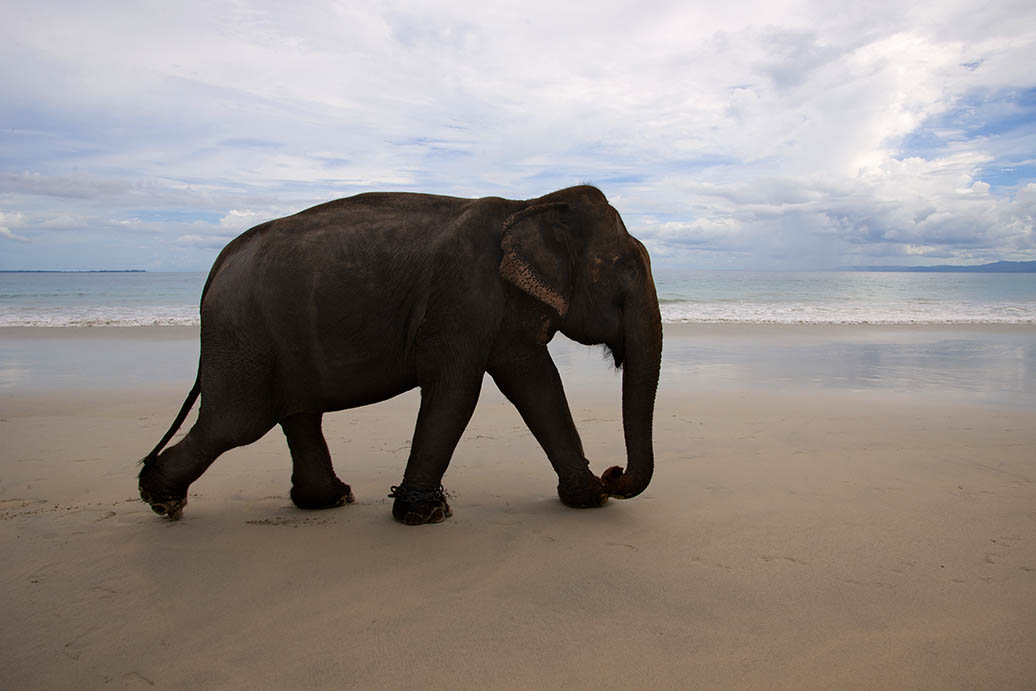 2015 – Moved to Dorset.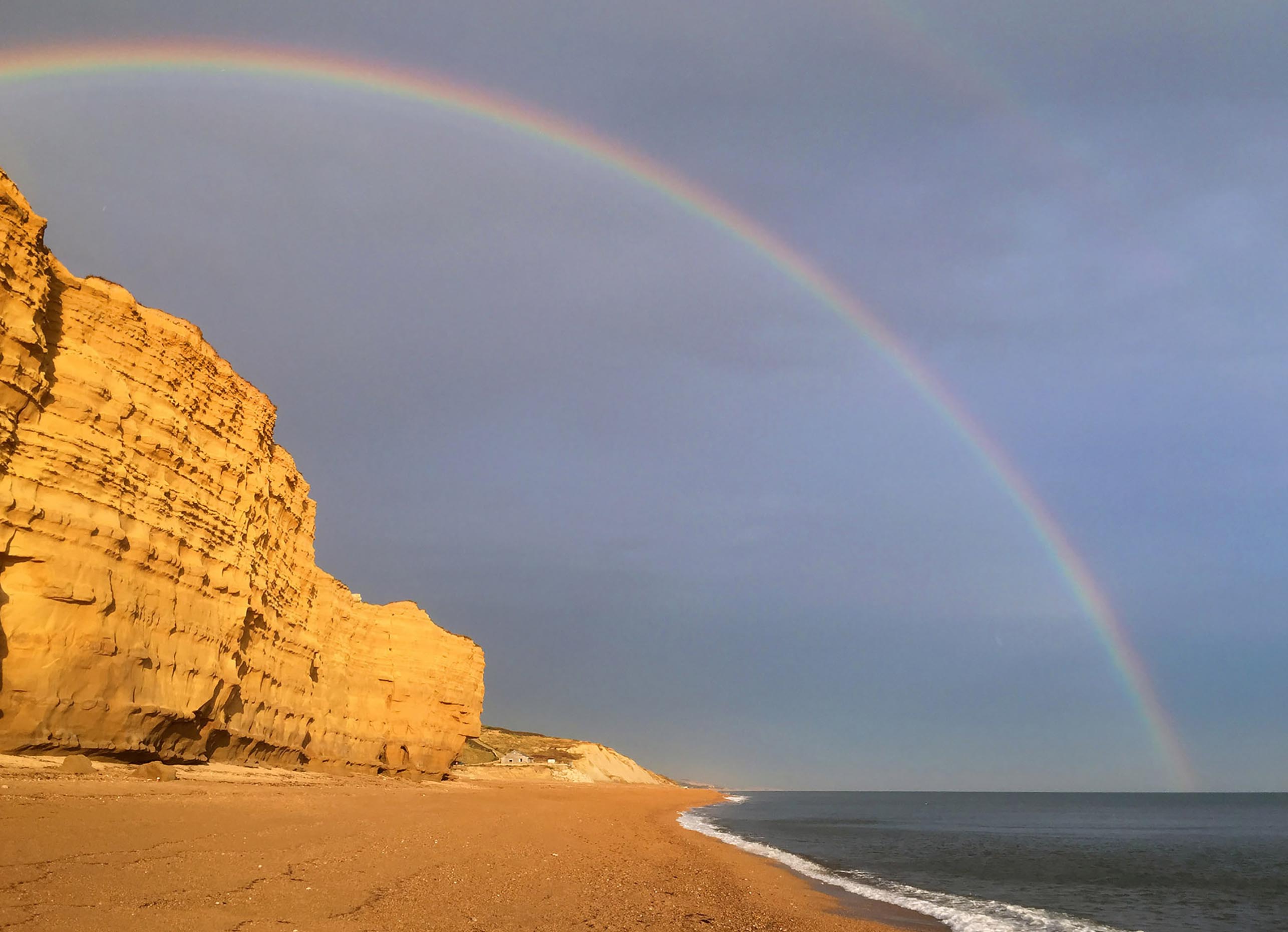 2016/17 – Photography for Grace Jones – The Musical of My Life film Dublin BBC. 40 Years of Punk Exhibition at the Proud London .